Bicycle Accident Lawyer Texas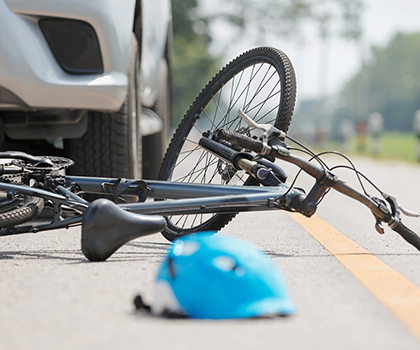 A bicycle accident can be a traumatic and overwhelming experience. Even after the initial assault, you are faced with insurance claims, paperwork, and other tasks. You don't have to go through this process alone. When you hire a bicycle accident Lawyers in Texas, you can rest assured that your legal rights are protected by an experienced legal professional.
Our legal team fights for the rights of injury victims all across the Lone Star State. Learn more about bike accident statistics in Texas, what you should do after a bicycle accident, and some of the common injuries our bicycle accident attorneys see.
The Facts About Bicycle Accidents in Texas
According to Share the Road Texas, there were more than sixteen thousand bicycle crashes in our state between 2010 and 2016. These accidents resulted in 362 preventable deaths. While about two-thirds of these accidents occurred on busy city streets, bicycle accident fatalities can occur in rural areas, as well. Bicyclists must be cautious anytime they are on the road. Here are some important safety tips:
Never assume that drivers can see you. Small vehicles can be hard to see, especially without a light.
Wear light clothing. Use a headlight, reflective tape, and other tools to ensure that you can be seen by drivers (especially important at night or during inclement weather).
Never assume that a car will yield the right of way to you. Wait, and only cross when you are sure that other drivers see you and will wait.
Be sure to only cross at designated intersections. If you are somewhere that a driver does not expect you to be, it will be more difficult for them to see you and avoid a collision.
Be especially cautious in parking lots and garages. When drivers are focused on backing up, they might not be able to see you.
What to Do After a Bicycle Accident
It can be difficult to know what to do in the confusing chaos of a car crash. Follow these important steps to protect your health and legal rights:
Call 911 – It is important to call 911 after any bicycle accident. Even if you do not need medical attention, you want to have a law enforcement officer respond to the scene. Police reports are often the most critical piece of evidence in a bike accident case. The officer will also ensure that you get the driver's insurance information and that you are not the victim of a DUI or hit and run.

Get Immediate Medical Attention – It is better to be safe than sorry after a bicycle accident. If you aren't sure whether you should go in an ambulance, be safe, and accept the help that is offered on the scene. It is not possible to know what your injuries are right after an accident. EMTs and paramedics are trained to transport you in a way that prevents further injuries.

Emergency room staff will check you for any injuries that cannot be seen, a critical step. If, for example, you are bleeding internally, you might not know it until it was too late. Early detection gives you the best chances of recovering from your injuries. If you do not go to the hospital in an ambulance, it is still important to get a clean bill of health from a doctor as soon as possible. Find an urgent care center or emergency room in your area.

Find an Experienced Texas Bicycle Accident Attorney – Once your injuries are stable, it is important to get legal advice as soon as possible. Anything you say, even at the scene of the accident, can be used against you in your personal injury claim, which is why it is important to hire a Texas bike injury lawyer as soon as possible. We handle all communications with the insurance company to prevent you from saying anything that could hurt your claim.

We will also handle all the paperwork so that you can focus on getting better as soon as possible. Our injury lawyers have experience handling bicycle accident cases. We know how to prove the fair value of your specific injuries.

Follow Through on All Treatment Recommendations From Your Medical Providers – It is critical that you follow all the medical advice you receive. If you fail to follow through on your medical treatment, or if you delay getting the care you need, the insurance company could try to blame you for making your own injuries worse. Do not give them the opportunity to try to deny you the compensation you are legally owed. Following through on treatment recommendations will also give you the best chances of recovery.

Speak with your lawyer about any questions you have about your treatment. Your attorney can also help you make payment arrangements for your treatment. Many injury victims struggle to pay medical bills while they are waiting for their cases to settle. Our lawyers can help you find providers who will wait for payment until you get a settlement.
Common Bicycle Accident Injuries
There are many ways you can be injured in a bicycle accident. What follows are some of the most common injuries our injury lawyers see in our bicycle accident practice.
Brain Injuries – Any head injury can lead to devastating brain damage. Even seemingly minor cuts or scrapes in the head area can reveal more serious trauma to the brain underneath. Some serious brain injuries are fatal. Wearing a helmet significantly reduces your risk of fatal brain injuries.

Even with a helmet, you could sustain permanent brain damage. Minor brain injuries, such as concussions, are usually quite treatable, but this does not change the fact that they, too, are dangerous damage to your brain. Brain injuries require extensive treatment from highly trained medical specialists. Often, these medical bills lead to high personal injury settlements. You are entitled to compensation for all the losses caused by a brain injury, including medical bills, lost wages, future lost income, rehabilitation, and fair compensation for your pain and suffering.

Neck Injuries – The neck has very little support in a collision and is very susceptible to injury. Within the neck, there are many structures in that area that can be injured. The most serious neck injuries can damage the spinal cord, which could leave you paralyzed. Less serious injuries might injure the muscles and tendons that hold your vertebrae in place and protect your spinal cord. These injuries can be incredibly painful. Many injury victims deal with lingering pain and ongoing discomfort for years after a bike accident.

Broken Bones and Orthopedic Injuries – Insurance companies tend to treat broken bones as minor injuries. Even a "simple" break can result in many other complications. You might require surgery to reset the bones. You might need nails, pins, or plates to correct the break and then have to deal with this metal being in your body for the rest of your life.

Broken bones can lead to broken blood vessels or nerve damage in the surrounding areas of the body. These complications can be incredibly painful and even endanger your life. And even broken bones without complications can require weeks in a cast, limiting your mobility and potential activities. You are legally entitled to compensation for all these losses in your personal injury claim.

Internal Bleeding and Organ Damage – Internal injuries are not always obvious right after an accident occurs, which is why it is so important to see a doctor after an accident, even if you initially feel okay. Internal bleeding might not be noticeable for hours until your blood pressure drops to a dangerously low rate. Injuries to your internal organs can also take a long time to affect your body's metabolism. If you wait to see a doctor until you show symptoms of internal injuries, it could be too late. Early detection leads to the best prognosis.

Soft Tissue Injuries – Muscles, tendons, and ligaments are all considered "soft tissues". Insurance companies are notorious for undervaluing bike accident claims that involve soft tissue injuries. Their claims adjusters are trained to make low settlement offers on claims that do not involve broken bones, inpatient hospitalization for major surgeries.

The reality is that even minor soft tissue injuries can be incredibly painful. You might have to go through excruciating physical therapy sessions. Sometimes, the pain and discomfort linger for years after an accident occurs. You are entitled to be fairly compensated for the effects of your injuries.
Get a Free Consultation With a Bicycle Accident Lawyers in Texas
You don't have to look far to find the best injury lawyers in the Lone Star State. Our skilled bicycle accident lawyers have decades of experience handling all types of injury cases. We have collected over 200 million dollars for our clients, and we serve clients all across Texas. Call (888) 398-4017 to schedule your free consultation. Don't wait to get legal advice. The sooner you have an experienced bike injury lawyer on your side, the better protected your legal rights will be.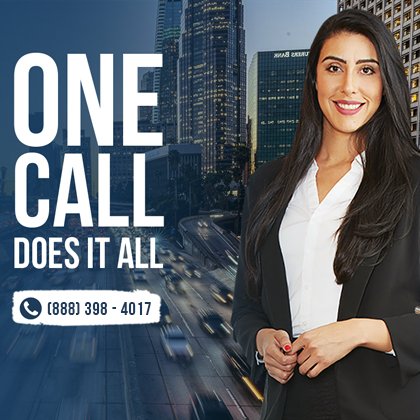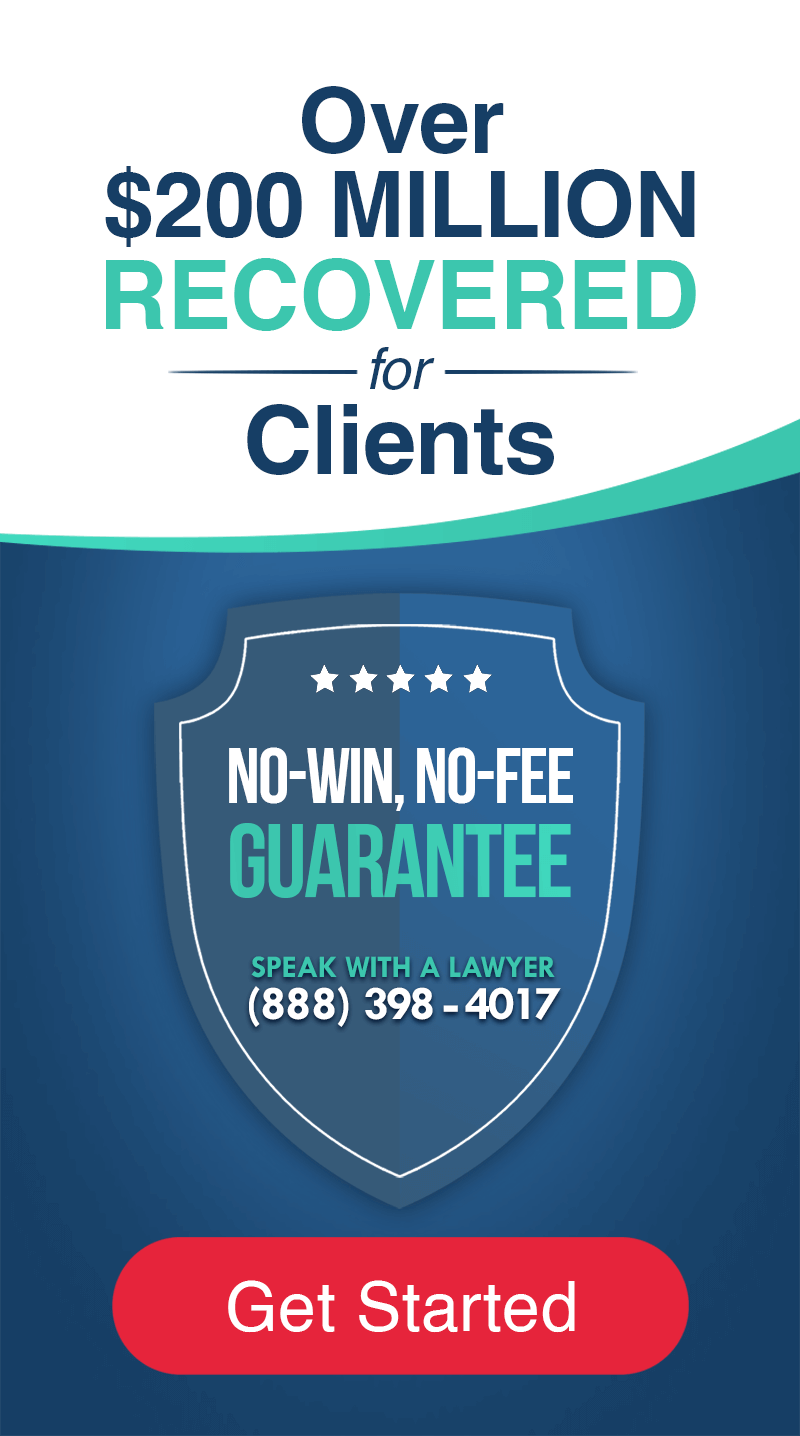 DID YOU KNOW?
TIME IS CRITICAL:
Personal injury laws in Texas give injury victims just a limited amount of time to negotiate a fair insurance settlement.
Start w/ $0 Upfront