Brain Injury Accident Lawyer in Texas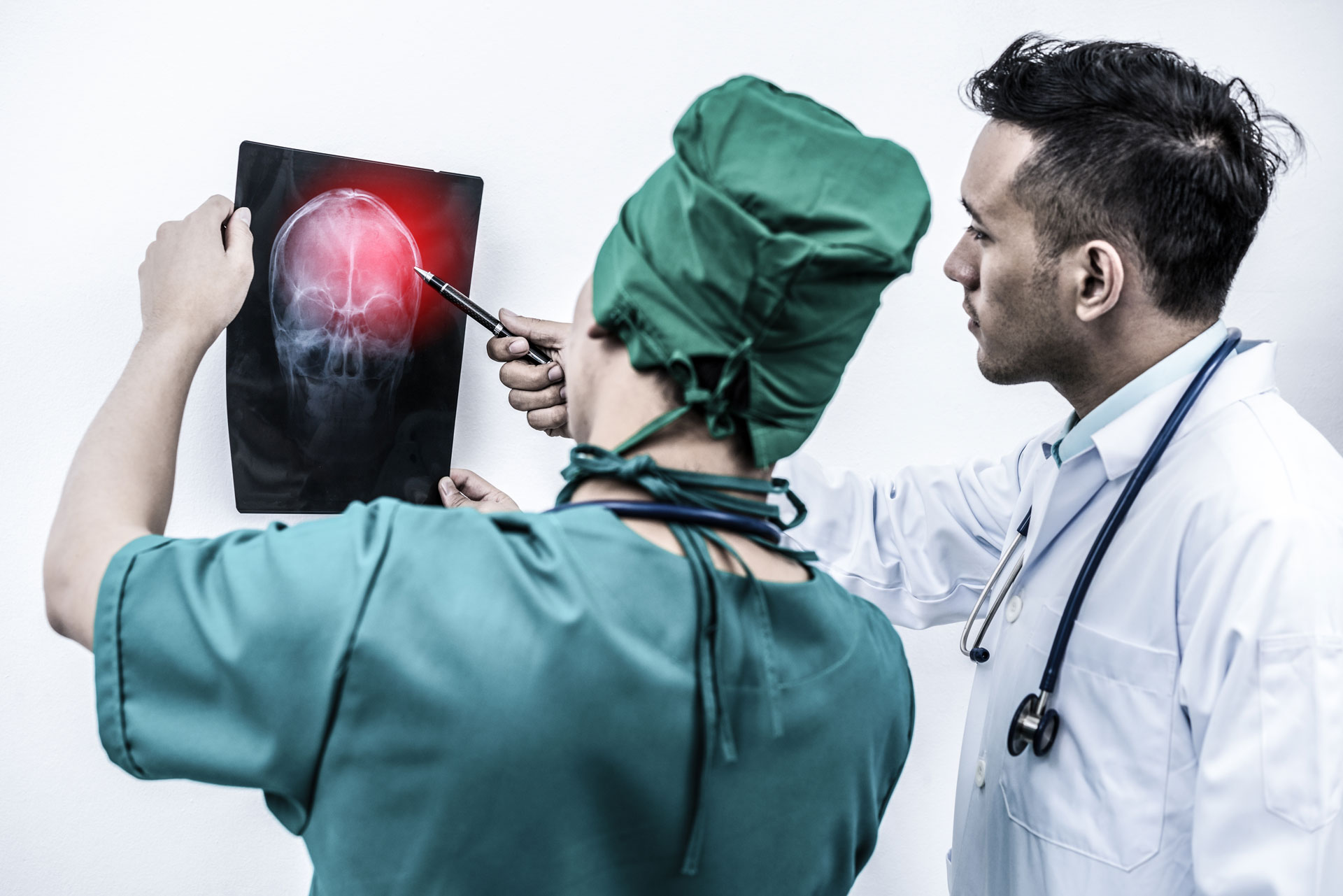 If you or a loved one has suffered a brain injury, you are probably facing many life changes all at once. The paperwork of an insurance claim is the last thing you need to be worried about at this difficult time.
By hiring a brain injury accident lawyer in Texas, you can rest assured that your legal rights are being protected and that you are fairly compensated for the injuries and losses you suffer as a result of the brain injury.
Learn more about what a traumatic brain injury is, how they occur, who is responsible for compensating brain injury victims, and how our experienced Texas personal injury lawyers can help protect your legal rights after an accident that results in a brain injury.
What Is a Traumatic Brain Injury?
A traumatic brain injury occurs when there is some sort of violent force in the area of the head. The brain is protected by the strong layers of bone tissue in the skull, as well as many other layers. These layers can shield the brain from damage when it is subjected to low forces. But when the head is struck by violent forces, such as a car accident or football tackle, these layers may not be enough to protect the brain.
In these cases, the brain can sustain temporary or permanent damage from the force of the collision. The brain can even be injured by striking the skull within your body. The brain is a delicate organ, and it controls all of the bodily functions that are necessary to sustain life. Brain damage can leave your body unable to breathe or keep your heart beating, which is why many brain injuries are fatal.
Other brain injuries might be survivable, but the victim is left permanently disabled as a result of the damage to their brain. These victims incur major expenses for the rest of their lives. Medical bills, rehabilitation services, in-home care, and lost wages can quickly run into millions of dollars of financial losses. Victims of permanent brain injuries have the right to be compensated for all these losses from a negligent defendant who caused the injury.
Brain Injury Accident Lawyer in Texas
There are many ways your brain can be subjected to trauma. Our lawyers handle all types of injury cases, and we can offer free consultations on all brain injury cases. What follows are some of the most common ways that traumatic brain injuries occur.
Sports Injuries – Brain injuries in sports have become a major source of controversy in recent years. While the popularity of contact sports like football continues to grow, the scientific evidence shows just how devastating brain injuries can be for players. Even young high school players who never play professionally show signs of irreversible brain damage. Sports leagues and venue managers must take reasonable precautions to reduce the risk of preventable injuries.

Helmet designs are constantly improving. Many leagues, especially for younger players, are changing rules to reduce the risk of injury on the field. When managers and leagues fail to take these reasonable precautions, they can be held accountable for the preventable injuries that result from their negligence.

Workplace Accidents – According to the Texas Department of Insurance, more than six hundred workers were killed on the job in 2019 in the Lone Star State. Thousands of more workers suffered serious injuries that kept them out of work. Like other states, Texas has workers' compensation laws that protect injured workers. These laws require certain employers to carry insurance (or provide other proof of financial responsibility) that ensures workers have access to compensation for their injuries.

Having this coverage is especially important in brain injury cases. TBIs often result in time off work, expensive medical care, and other costs. You have the right to be fairly compensated for all the losses you suffer as a result of a workplace accident that results in a brain injury.

Car Crashes – Car crashes are a very common source of traumatic brain injuries. Because there are high forces generated by the collision of two heavy vehicles, the body can also be exposed to serious trauma. Cars are designed with many features that are intended to protect vehicle occupants from the force of a collision. But even with a seatbelt, airbags, and a frame that has crumple points specifically designed to absorb force, you can still be injured in a car accident.

Brain injuries are among the most serious of all car accident injuries. They are especially problematic for motorcycle riders, bicyclists, and pedestrians who are injured in a car accident. These road users do not have a vehicle with safety features to protect them from the force of the collision. Often, there is only a helmet to protect the brain, and pedestrians have no protection whatsoever. These brain injury cases have particularly high rates of fatalities and permanent brain damage.

Household Accidents – There are many ways a person can be injured around the house. "Slip and fall" cases occur when a person stumbles over some sort of hazard in the home. A person could also be injured by a poorly maintained staircase, bad flooring, or pieces of the ceiling coming down unexpectedly. Household accidents also lead to large personal injury claims for serious brain injuries.

Slip and Fall Accidents – Slip and fall accidents do not only occur in the home. You can also be injured at a retail store, water park, entertainment venue, sports arena, or other public areas. The operators of these facilities have a legal obligation to inspect their properties and make them safe for members of the public who have been invited to spend money there.

Slip and fall accidents are especially common in the produce section of grocery stores. Store managers have a duty to clear squished vegetables and squashed fruits to ensure that customers do not slip and fall on them.

Defective Consumer Products – The United States has strict consumer protection laws. These laws ensure that only safe products are sold and that consumers will not be injured by products that are dangerous. Manufacturers are legally responsible ("liable") for injuries caused by defective products they sell. In fact, they are "strictly liable," which means that the injury victim does not have to prove the manufacturer was negligent.

So long as the product was sold with a defect that caused the injury, the victim is entitled to compensation. Brain injuries can be caused by a wide variety of defective products. Often, the defective product is some sort of safety item, such as a helmet or sports pads. Defective cabinets can cause heavy items to fall, and defective vehicles can lead to car crashes. All of these consumer products can lead to strict liability for brain injuries they cause.

Who Is Responsible for Your Traumatic Brain Injury? How Will They Pay?
There are many potential defendants in a personal injury lawsuit. It is important to find the proper defendant to ensure that you can prove liability. Your Texas brain injury lawyer will find all potential defendants to ensure that you do not miss out on compensation you are owed. What follows are some of the most common defendants in a brain injury case.
Your Employer – Employers have a legal obligation to provide a safe workplace, which is why the law requires (most) employers to carry workers' compensation or an alternative form of proof of financial responsibility. Workers' compensation insurance covers medical bills and a set portion of your lost wages. It does not pay for all of your lost wages, and it does not pay for pain and suffering, illustrating why it is important to consult with a brain injury lawyer about the possibility of other legal claims.

Workers' compensation insurance is still an important coverage. Workers' comp can get injured workers immediate access to payment for their medical bills, which is why it is important not to miss out on a workers' compensation claim, even if it is not the primary claim on your brain injury case.

The Owner of a Retail Store, Recreation Facility, or Other Public Place – Owners and managers of retail stores, water parks, sports arenas, entertainment venues, and other public facilities can be held liable for injuries that occur to customers on their property. These property owners often carry large commercial insurance policies to pay for customer injuries. Our experienced brain injury lawyers know how to find all potential defendants (including owners, operators, managers, and affiliated business entities) and access the insurance coverage that is available to you.

Your Landlord or a Private Homeowner – Did you know that homeowners' insurance covers injuries that occur on the covered property? While you might feel awkward about filing a claim against a friend or family member's insurance policy, it is often the only way to get the compensation to which you are legally entitled.

The Manufacturer of a Defective Vehicle or Product – Strict products liability sets a high standard for safe consumer products. Companies that manufacture consumer products often carry large commercial insurance policies to pay for injuries caused by any products that are defective.

In the case of high dollar claims, as in car crashes, it is often less expensive for the manufacturer to pay for a recall of all the affected products rather than pay out personal injury claims to each individual injury victim. Injury victims can also group together to file a class action against a manufacturer of a defective product (including food or medications).

A Negligent Driver Who Causes a Car Crash – Drivers are liable for injuries they cause when they negligently operate a motor vehicle, which is why Texas (like other states) requires drivers to carry liability coverage on their auto insurance policies. Our Texas auto accident lawyers know how to prove negligence and access all available coverages on all available auto insurance policies.

Often, a driver's policy limits are not enough to pay for all your injuries and losses. This shortcoming is particularly problematic in serious brain injury cases where the victim is permanently disabled and requires a lifetime of ongoing care. An experienced personal injury lawyer knows how to find all available sources of compensation to be sure you do not miss out on money to which you are legally entitled.
How Does a Brain Injury Lawyer in Texas Protect My Legal Rights?
There are many things a personal injury lawyer does to protect your legal rights after an accident, including:
Handling all communications with the insurance company (to ensure you do not say anything that could hurt your claim)
Preserving evidence that will be critical to your case (for example, security footage that would normally be erased)
Proving liability (and hiring excerpt witnesses, if necessary)
Proving the cost of all your past and future medical care and why those costs are necessary and reasonable
Proving the value of the wages you already have lost, as well as the projected value of wages you will lose in the future due to your injuries
Proving the value of the pain and suffering you have already endured and will continue to endure for the rest of your life as a result of the defendant's negligence
How Does a Brain Injury Lawyer in Texas Protect My Legal Rights?
Don't wait to get a lawyer fighting on your side. The longer you go without an attorney, the more opportunities the insurance company will have to reduce the value of your claim. Our lawyers start putting protections in placefor our clients the moment we are hired. You don't have to spend hours online searching for a "brain injury accident lawyer near me."
Our experienced personal injury attorneys have decades of experience handling all types of brain injury cases. We have collected over 200 million dollars for our clients, and our legal team is close by, wherever you live in Texas. Our Texas brain injury lawyers serve clients throughout the Lone Star State. Call (888) 398-4017 to schedule your free consultation.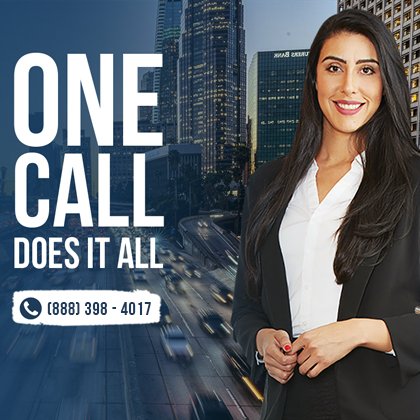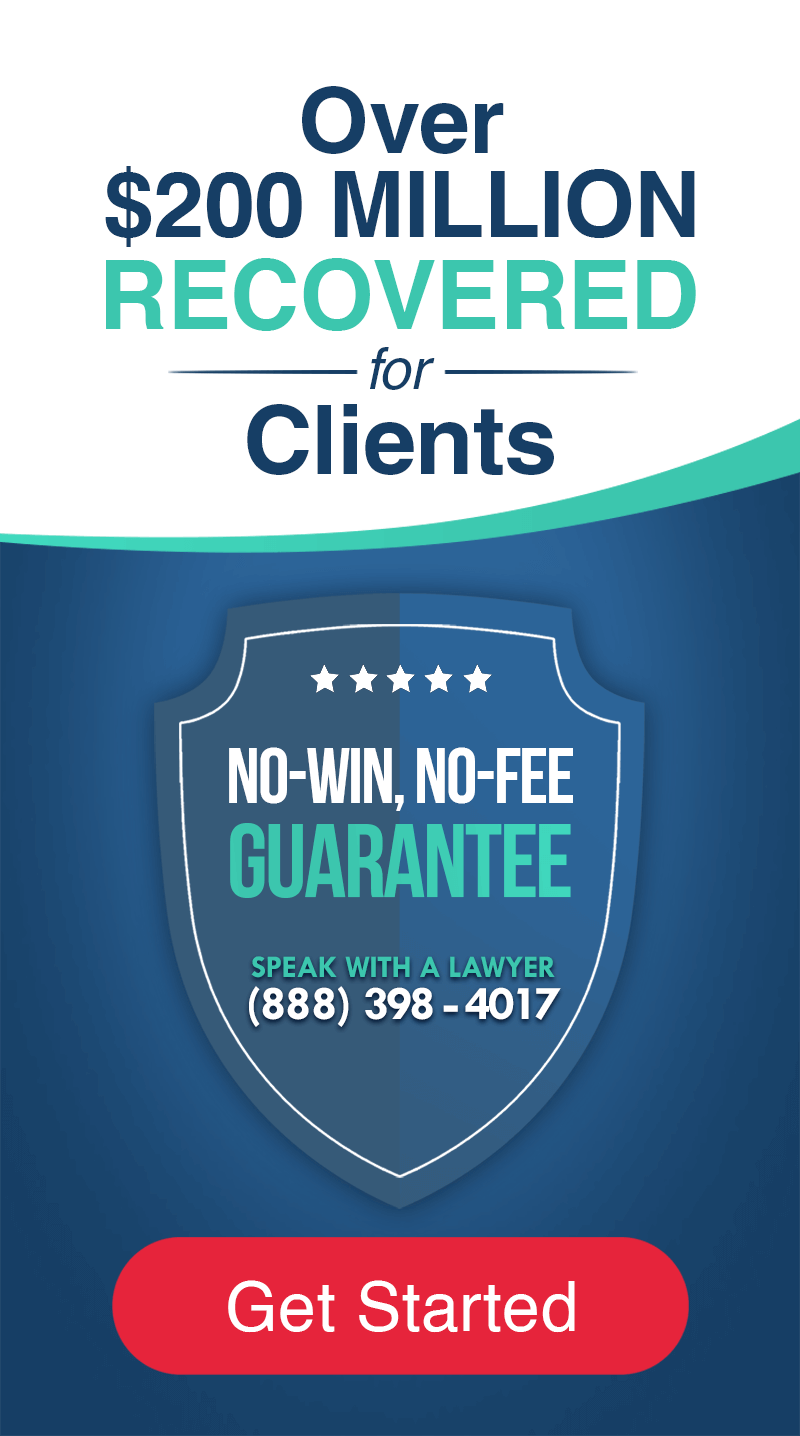 DID YOU KNOW?
TIME IS CRITICAL:
Personal injury laws in Texas give injury victims just a limited amount of time to negotiate a fair insurance settlement.
Start w/ $0 Upfront