Texas Car Accident Lawyers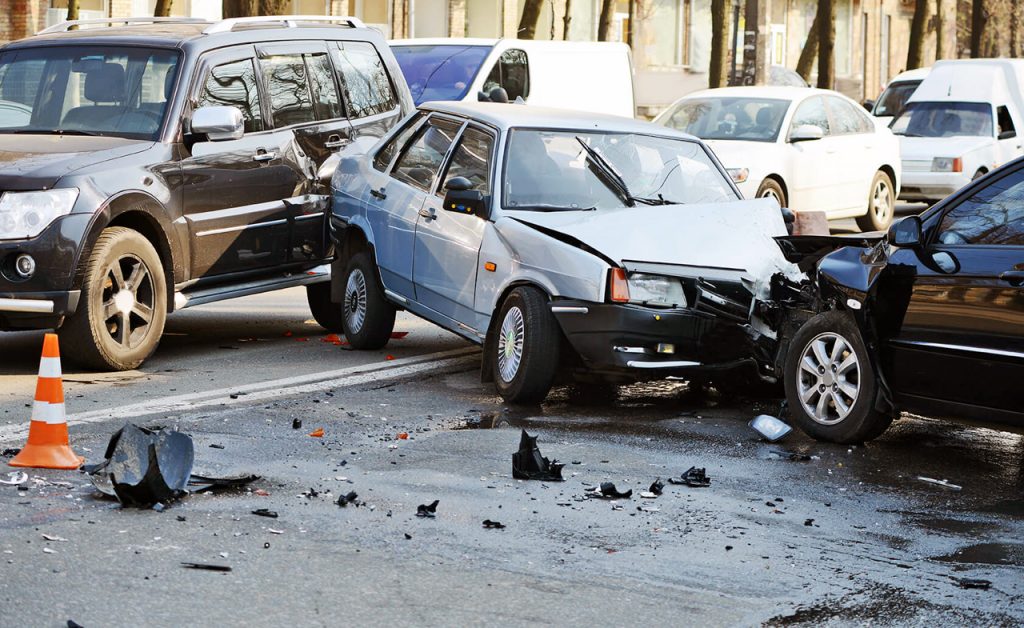 Do you know what to do after a car accident? For many injury victims, a car accident is an overwhelming experience that they have never before had to deal with. This ordeal is not only stressful – but it also means you might not know what to do in order to protect your legal rights. The experienced Texas car accident lawyers at Arash Law Texas are here to help. Schedule your free consultation as soon as possible, so you know your legal rights are being protected by a skilled legal professional.
Our car crash lawyers have prepared this guide with important information about car accidents. We will discuss the number of car accidents that happen here in Texas, the common causes of car accidents, your legal obligation to report an accident, and how an auto collision claim gets reported to the insurance companies. We will also discuss what auto accident attorneys do for you, how an injury claim is valued, and how long it takes to settle a personal injury claim after an auto accident.
We hope this information helps you understand the process of what happens after a car crash. Of course, we can not answer all your questions here, and we can not answer questions about your specific case. This is why it is important to schedule a free consultation with one of the experienced Texas car accident lawyers at Arash Law Texas.
Texas Car Crash Statistics
The Traffic Safety Division provides information about car accident statistics in the Longhorn State. The most recent data shows some encouraging trends and sobering ones:
The Fatality Rate on Texas roadways for 2019 was 1.26 deaths per hundred million vehicle miles traveled. This is a 2.33% decrease from 2018.
There were 12,897 serious injury crashes in Texas in 2019, with 15,843 people sustaining a serious injury.
There were no deathless days on Texas roadways in 2019.
There were 410 motorcyclists (operators and passengers) killed in 2019. Forty-five percent were not wearing helmets at the time of the crash
In 2019, more DUI – Alcohol crashes were reported in the hour between 2-3 AM than any other hour of the day. Also, more of these crashes occurred on Saturday than any other day of the week.
What is further troubling still is that based on a 2018 National Survey on Drug Use and Health, 12.6 million people who were 16 years or older reported they had driven under the influence of illicit drugs in the past year. This data was published by the National Institute on Drug Abuse.
Estimates show 44 percent of drivers who were killed in motor vehicle crashes tested positive for legal or illegal drugs. Drug-impaired driving is a widespread problem in Texas. Unlike drunk driving, there have not been widespread informational campaigns over decades of work. Part of this problem is simply the lack of available information.
In the case of alcohol, researchers have been able to prove that a specific blood concentration (.08) consistently impairs a person's ability to drive. There is not yet a similar value for legal and illegal drugs.
When a driver has illegal drugs in his or her system, it is easier for prosecutors to get a conviction because it is illegal to have any amount in your body. But marijuana has become a far more difficult issue. Recreational use isn't legal yet in Texas.
However, as it becomes legal in more and more states across the United States, it seems inevitable that it will be one day. As recently as March of this year, a bill was introduced to legalize marijuana in the state of Texas. And in the case of prescription medications, it is actually expected that the driver will have the medication in his or her system if it is being taken as directed.
But what blood concentration correlates with the proper prescribed dosage? How can it be proven that the driver exceeded the prescribed amount – or simply should not have been driving with any of that medication in his or her body?
These issues make it incredibly difficult for prosecutors to get a conviction on impaired driving cases that involve illegal drugs, prescription medications, and marijuana (both recreational and medicinal). So what can be done to address the problem of drugged driving in Texas? It is important that drivers know there are consequences for driving under the influence of drugs and medications.
If a prosecutor is unable to secure a criminal conviction, it is even more important for injury victims to hold drugged drivers accountable in a civil court. A Texas auto accident lawyer can help you file a claim against the impaired driver's auto insurance policy.
If the insurance company refuses to make a fair settlement offer, your attorney can file a lawsuit against the impaired driver on your behalf. This ensures that there are financial consequences for the driver's action. It also ensures that your legal right to be fairly compensated for all of your injuries and losses is protected.
When Texas Car Crashes Must Be Reported
The Texas Vehicle Code requires drivers to stop after they are involved in an accident that involves injury or death to another person. The driver must give his or her name, address, vehicle registration information, and other information requested by law enforcement.
If there is no law enforcement officer to respond to the accident (for example, if the accident occurred on a rural road far away from the nearest police station), then the driver must still report the accident to the Texas Highway Patrol if it resulted in the death of any person. It is important to understand that reports are not just limited to serious cases involving injury or death.
The Vehicle Code also requires reports to be made any time there is property damage in excess of $1000. This report can be made by an insurance company if you have opened a claim or by your injury lawyer, but it is important to understand your obligations in case a lawyer or insurance company does not make the report on your behalf.
How a Car Accident Gets Reported to your Insurance Company?
So how does an auto accident get reported to an insurance company? The best practice is to let your injury lawyer take care of this. If your accident attorney handles all communications from the start, there is less chance that you will hurt your claim by accidentally sharing information the insurance company should not have. Your lawyer will also be able to determine which insurance company to contact if there are multiple drivers involved.
Your own insurance company might not need to become involved at all if another driver's carrier accepts liability for the accident. But if they try to claim that you were partly at fault, you may need your insurance company to step in and investigate the claim. If it takes you some time to find an injury lawyer, you should not wait to report the claim. Your auto insurance contract likely has a provision that requires you to report an accident to your carrier within a certain timeframe.
If you fail to do so, you could forfeit your coverage for that accident altogether. You can do this by calling the toll-free claims number listed on your insurance card (or the company's website). If you have the other driver's insurance information, it is also possible to open a claim with their insurance company but use caution if you do this. Their insurance company is not on your side. They could try to use your statements against you, so it is important to let your injury lawyer handle communications with the other insurance company whenever possible.
How a Texas Injury Lawyer Can Help You?
So what does an injury lawyer do for you? The most important legal right you have at stake in a car accident case is the right to be fully and fairly compensated for all the losses and injuries you have suffered as a result of the other driver's negligence. This includes compensation for:
Medical bills
Bills for rehabilitation services (such as physical therapy)
Lost wages
Pain and suffering
The estimated cost of future losses (such as ongoing medical care or lost wages)
There are many important things your car accident lawyer will do to protect your legal right to compensation. As discussed, your lawyer will handle all communications with the other driver's insurance company in order to protect you from saying anything that could later be used against you. Your injury attorney will also advise you on what not to do while your accident case is pending.
This includes posting about the accident or your injuries on social media. Insurance companies hire investigators who are skilled at finding anything you post online – even with privacy settings. They will use any photos, statements, or videos to try to reduce the value of your claim.
The best practice is to post as little as possible until your case is done. Your lawyer can also help you find the right medical providers. Many injury victims cannot afford to pay medical bills upfront before their cases settle. Injury lawyers have relationships with chiropractors, physical therapists, and other medical providers who will work on a lien.
(This means that they have a "loan" against your settlement for the value of your services. They accept no money upfront and are later paid out of your settlement before the proceeds are distributed to you.) It is important to get the medical treatment you need when it is recommended. If you delay treatment, you could make your injuries worse, and the insurance company could claim that they are not responsible for paying for the added losses.
You will also suffer unnecessarily. Your injury lawyer will help you find ways to get all the medical treatment you need after a car accident. One of the most important things an injury lawyer does is give you an estimate of what your claim is fairly worth. Remember, the other driver's insurance company is not on your side. They are trying to pay you as little as possible – or even get out of paying you altogether.
If they tell you your case isn't worth very much, it is because they want to pay less, not because that is an accurate valuation of your case. Only an expert who is on your side can give you this type of legal advice. Accident lawyers handle many cases. They are familiar with what similar cases in your area have settled for, and they know what a jury is likely to award you at trial. This is crucial information.
It helps you make an informed decision about what a fair settlement offer should be. It also helps you decide when it is time to reject a low settlement offer and file a lawsuit instead. These are just a few examples of the many things an injury lawyer does to protect their clients' legal rights. Studies have consistently found that injury victims who have lawyers receive higher settlement offers than those who handle their claims on their own.
When you hire a lawyer, you will know that your legal rights are being protected and that they won't be ignored by a large insurance company with highly trained claims adjusters and lawyers. You will also be able to focus on your recovery instead of filing paperwork, calling the insurance company again and again, and trying to prove the value of your case to someone who is not on your side.
An injury lawyer is experienced in handling these tasks. Your attorney will make sure they are done right so that you get the compensation to which you are legally entitled.
Experienced Aggresive Texas Car Accident Lawyers for All Injury Cases
You don't have to spend hours searching online for a "car accident lawyer near me." The experienced legal team at Arash Law Texas is close by, wherever you live in Texas. Our Texas car accident lawyers serve clients in Texas and throughout the state. Our injury attorneys have decades of experience.
We have collected over 200 million dollars in damages for our clients, and we will fight hard for your right to fair compensation, too. Call (888) 398-4017 or complete our online intake form to schedule your free consultation. Don't delay – the sooner you have an experienced Texas car accident lawyer on your side, the better protected your legal rights will be.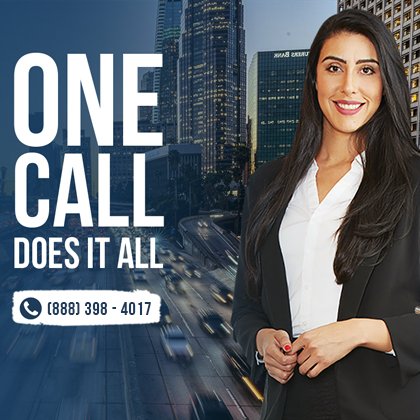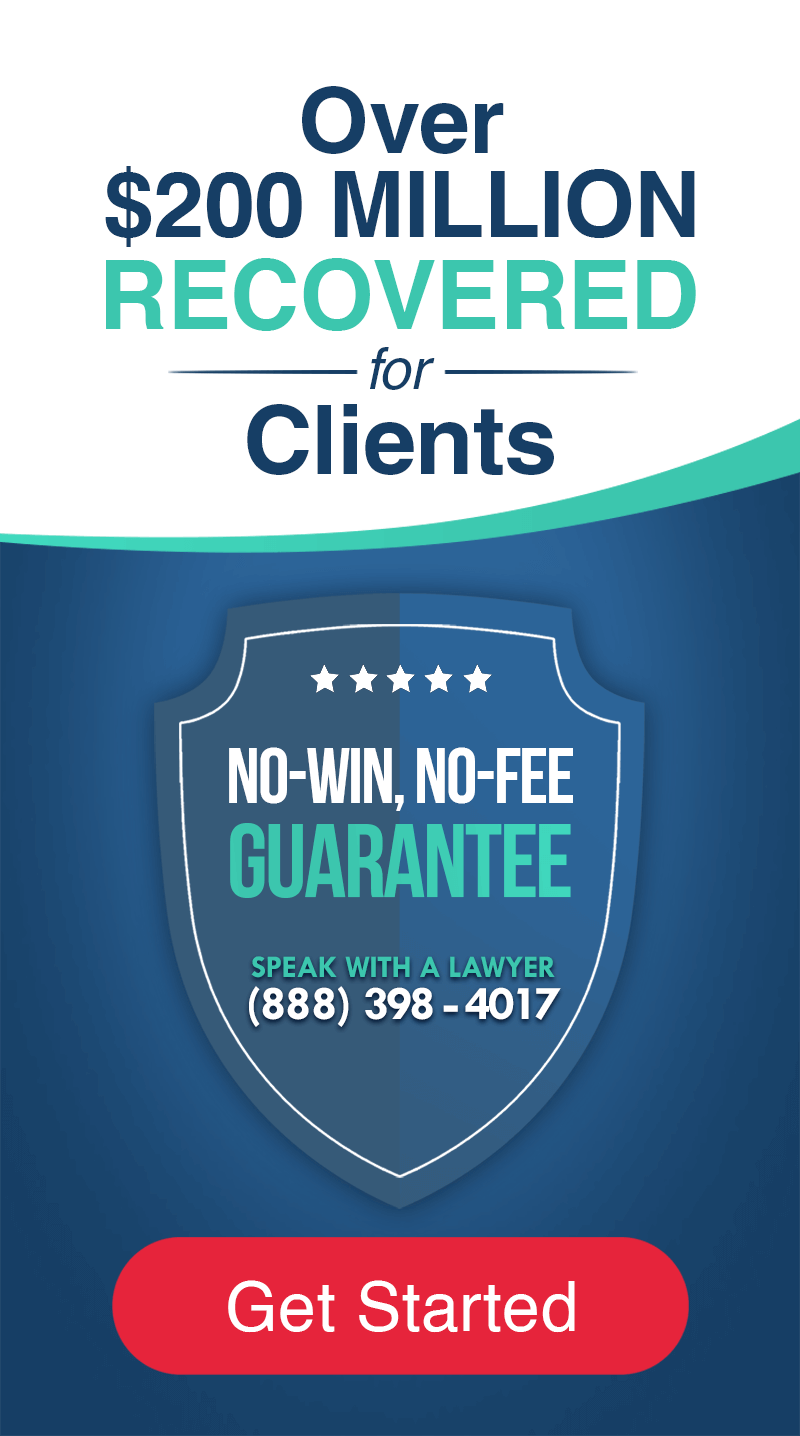 DID YOU KNOW?
TIME IS CRITICAL:
Personal injury laws in Texas give injury victims just a limited amount of time to negotiate a fair insurance settlement.
Start w/ $0 Upfront