If you search online for "top-rated personal injury lawyers near me," you will find hundreds of accident lawyers. How do you know which one to choose? There are several specific factors that can help you determine which injury layer is right for your case. At Arash Law Texas, our experienced injury lawyers have excellent reviews, many awards, and top ratings on a variety of websites.
We fight hard to protect the legal rights of injury victims all across Texas. Learn more about how to find the right lawyer for your case, what questions to ask when interviewing lawyers, and what a top-rated personal injury lawyer in Texas can do for you.

How Do I Find Top-Rated Texas Personal Injury Lawyers Near Me?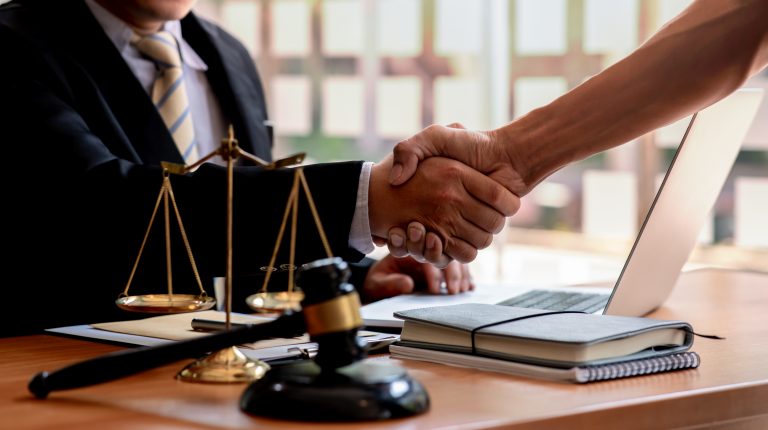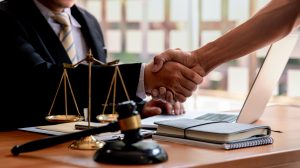 A simple internet search for "top-rated Texas personal injury lawyers near me" will likely turn up dozens of results for attorneys in your area. While it is nice to find an attorney whose office is near you, doing so is not as important as it was before the internet.
In the age of COVID, many attorneys offer remote consultations and services. This offering not only protects staff and clients from the spread of the coronavirus but also saves you a trip to the office.
Arash Law Texas serves clients across the Lone Star State. Wherever you are in Texas, we can handle your injury case with the personal service you deserve.

How Do I Find the Top-Rated Texas Personal Injury Lawyer That Is Right for My Case?
With so many lawyers to choose from, it can be difficult to find the right lawyer for your particular case. It is important to find a lawyer who has experience with your specific type of claim. If you were in a truck accident, be sure your attorney has handled truck accident cases before.
If you have suffered a unique ankle injury, ask the attorney about their experience with ankle injury cases. And do not be afraid to interview multiple attorneys before you select the one that is right for you. Remember, you will be entrusting this person with important legal rights. If you are uncomfortable with a lawyer or simply do not feel it is a good match, it is okay to find a lawyer that is a better fit for you.
What Questions Should I Ask While Interviewing Texas Injury Attorneys?
When meeting with attorneys, you will have the opportunity to ask them questions, providing you with an opportunity to see how they will handle your case. Key issues to ask about include:
What specific experience does the lawyer have in handling cases like yours?
What is the lawyer's strategy for handling this type of case?
Will the lawyer be handling your case personally or sharing responsibilities with other attorneys in the office?
Will you be able to reach the attorney when you need them? Who in the office will be communicating with you about your case?
Does the attorney require any upfront fees or payments? Most personal injury lawyers do not and work on a contingency instead, but this is not always the case.
How Should I Select a Top-Rated Texas Personal Injury Lawyer?
Once you have a list of qualified lawyers to choose from, it is time to make your selection. Consider the following factors when making your decision:

How are the attorney's online reviews? While most businesses have had one or two unhappy customers over the years, a series of bad reviews could indicate an ongoing problem.
Has the attorney ever been in trouble with the state bar? You can check the website of the Texas State Bar to search for an attorney's disciplinary record.
What type of experience does the attorney have? How long have they been in practice? Do they practice exclusively personal injury law? Do they have trial experience in court?
Have they had favorable settlements or verdicts in past cases? Previous favorable settlements are no guarantee of the outcome of your case, but if the attorney has a good track record of high dollar settlements, it could be an indication that they have experienced being successful in personal injury cases.
What can you learn from the attorney's website? Many lawyers describe their education and experience, which is helpful information about the attorney's past. You can also learn about their current practice: what types of cases they handle, the size of their office, and the kind of customer service they offer to clients.
How Much Is My Personal Injury Case Worth?
There are many factors that affect the value of a personal injury case. Some of the most common factors include:

The severity of your injuries
Whether the defendant's conduct was especially egregious (such as drunk driving)
Whether you contributed to your own injuries at all
How the plaintiff and defendant will each appear to a jury
Any factors that increased your pain and suffering (such as underlying medical conditions)
No two cases are ever the same, which is why it is important to get a fair assessment of your claim from an injury lawyer who is on your side. Remember: the other driver's insurance company is actively working against you. Their job is to pay you as little as they can.

How Will I Pay for a Top-Rated Texas Personal Injury Lawyer Near Me?
We have mentioned that many personal injury attorneys work on a contingency fee arrangement, which means that they take no fees upfront. Instead, you sign a contract in which you agree to pay the attorney a set portion of any award that they recover for you.
(If the attorney must file a case in court, the amount of work required goes up drastically, so there is usually a higher percentage required for cases that go to court.) The fee agreement should also specify who will be paying for court costs, filing fees, administrative costs, and other expenses associated with your case.
At Arash Law Texas, we always work on contingency. We never ask our clients to pay an upfront fee. Many of our clients are struggling to pay their medical bills while they are out of work. We believe that everyone has the right to legal advice, even if they cannot pay for it upfront or by the hour.
What Will a Texas Accident Lawyer Do for Me?
Though some injury victims choose to handle their own claims without the help of an attorney, there are many reasons why doing so is not a good idea. Injury victims with attorneys consistently receive higher settlements than those who handle their own claims. The higher settlements are not because of any single reason. There are many important things a top-rated Texas injury lawyer will do to protect your legal rights, including:

Protecting you from saying something you shouldn't to the insurance company.
As soon as the other driver's insurance company is notified that you have counsel, they are no longer allowed to contact you directly about your injury claim. Importantly, all communications must go through your attorney's office since anything you say to the insurance company can be used against you. Insurance companies try to twist your words and make it seem like your claim isn't worth very much – or even that your injuries were your own fault. The sooner you have an injury lawyer handling all communications, the better protected your legal rights will be.

Protecting you from insurance company tactics for a low settlement.
Twisting your words is just one tactic that insurance companies use to try to get out of paying you fair compensation for your injuries. Insurance companies hire investigators to find out all the details of a claimant's life, meaning that a stranger could be following you or your children to work, to school, or even to your own home.

And in the digital age, these investigators find all sorts of information on social media accounts. Your privacy settings will not always stop an investigator from seeing your posts, your comments, your photos, and even your location. With a lawyer on your side, you can be protected from this creepy stalking.

Investigating all potential sources of compensation for your injuries.
There are many potential defendants in a personal injury lawsuit. There could be multiple drivers involved. There could also be motorcycle riders, bicyclists, or pedestrians involved in an accident. There might be a claim against the manufacturer of a defective vehicle.

The more parties there are to a case, the more complicated it becomes, which can leave your legal rights in danger. With so many defendants and attorneys involved in a case, you need someone to advocate for your interests. An experienced lawyer will also be able to find all potential defendants and insurance policies that could apply to your case in order to ensure that you have access to all sources of compensation to which you are legally entitled.

Telling you what your case is actually worth.
The insurance company will not tell you what your case is fairly worth. Remember, their employees are actively working for the other side. Their job is to pay as little as possible on as few claims as they can. You should never take legal advice from someone on the other side.

Your own lawyer will be able to give you a fair valuation of your case that is based on all relevant factors. An injury lawyer can also give you a fair assessment of what you would likely be awarded at trial. You need this information to make an informed decision about the risks and benefits of going to trial. Though your attorney can give you advice, it is your decision to either take a settlement offer or reject it and face the risk of trial.

If necessary, file a lawsuit on your behalf.
Sometimes, the simple act of filing a lawsuit is enough to get the insurance company to increase its settlement offer. Filing a lawsuit shows them that you are serious about going to court. Your attorney will prepare and file all the paperwork and ensure that all parties are served as required.

Protecting your rights during pretrial discovery.
If the insurance company does not increase its settlement offer, the case will proceed through pretrial discovery, a process in which both sides request information from each other that will eventually be used as evidence. Pretrial discovery can include document requests, depositions, written questions, and consultations with expert witnesses. You have the right to request this information from the other side and receive it in a timely manner. You also have the right to object to improper requests made by the other side.

If necessary, protect your rights at trial.
A case can be settled at any point – even on the day of trial. Very few personal injury cases get all the way to trial. If yours does, your attorney will prepare for exactly what to expect.

Your attorney will also do many things to ensure that your legal rights are protected during jury selection and the questioning of witnesses, as well as when evidence is admitted. Your attorney will also make sure your rights are protected during jury instructions and deliberations and even on appeal if there were legal issues during the trial.

Experienced Top-Rated Personal Injury Lawyers Wherever You Are in Texas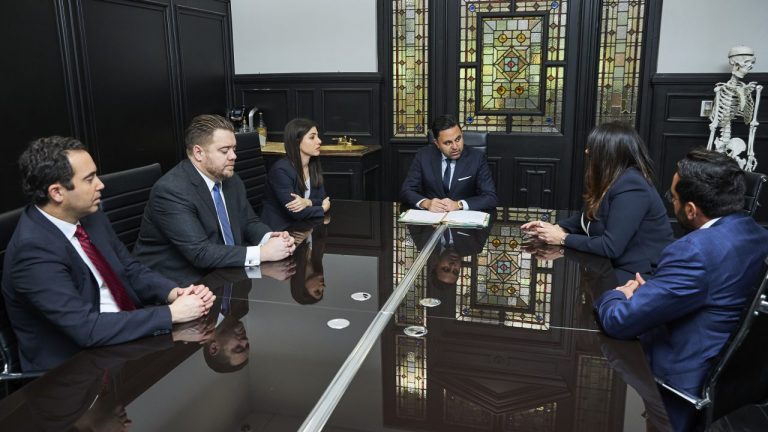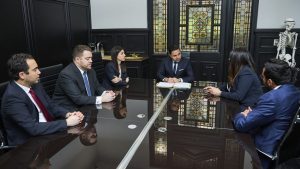 Search online for "top-rated personal injury lawyers near me in Texas," and you will find the many excellent reviews of Arash Law Texas. Our skilled accident attorneys have decades of experience. Our skilled legal team has collected over 200 million dollars for clients across the Lone Star State.

We serve clients in Laredo, Brownsville, McAllen, El Paso, San Antonio, Pasadena, Corpus Cristi, Odessa, Houston, Dallas, Irving, Grand Prairie, and throughout Texas. Clients across the state trust us to protect their legal rights, and we will fight hard for you, too. You don't have to look any further to find top-rated injury lawyers near you anywhere in Texas. Call (888) 398-4017 today to schedule your free consultation at Arash Law of Texas.