61-year-old Minerva R. passed away this Wednesday. She was stabbed at the Waco QuikTrip just west of I-35 and S. New Road on Friday, January 28, 2022.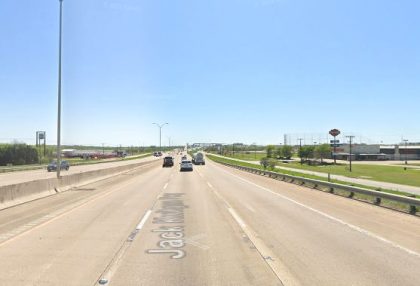 The fatal crime happened at Waco QuikTrip at 2350 S. New Road, according to police.
Byron B., 51, of Waco, the suspect who allegedly assaulted the woman at the gas station, has now been charged with murder. Initially, he was accused of aggravated assault with a deadly weapon.
According to police, a Good Samaritan witnessed a domestic violence incident involving the man stabbing the woman and stepped in to defend the woman by firing a weapon at Bryant.
According to initial reports, a male was actively stabbing a female and chased her into the gas station, police said at the time.
Rosas and Bryant were taken to a local hospital for treatment of serious injuries.
Bryant was released from the hospital on January 31st and is now being held at the McLennan County Jail.
The person who fired the weapon stayed at the scene and cooperated with the police.
According to the police, he was released and has not been charged with any crimes.

McLennan County Premises Liability Lawyer for Victims of Fatal Stabbing
The property owner may be liable for your injuries if they were caused by an assault, battery, sexual assault, fire, or any other crime. In some cases, they can even provide financial assistance.
In cases of premises liability, claims of negligent security are included. Due to the lack of security, you may be able to sue the property owner for damages.
Our McLennan County premises liability lawyers at Arash Law Texas can help you or a member of your family injured on someone else's property. Injury victims and the loved ones of the deceased may benefit from speaking with an attorney who focuses on premises liability and negligent security cases to better understand their legal options.
Call (888) 398-4017 for a free consultation with one of our lawyers. Our top priority is to get you the money you deserve. There is no obligation on your part to pay us until we successfully resolve your claim on your behalf.