One person was killed, and two others were transported to a hospital following a three-vehicle crash in Plano on Sunday, January 30, 2022.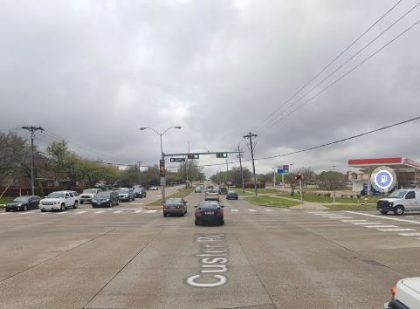 The multi-vehicle crash occurred around 3:38 p.m. at the intersection of Custer Road and Legacy Drive.
A 2019 Volkswagen Jetta GLI was southbound on Custer at a high rate of speed, according to the Plano Police Traffic Unit's investigation and eyewitness reports.
A 2011 Ford Fusion with a flashing yellow light traveling north on Custer Road attempted to turn left westbound onto Legacy Drive.
The Volkswagen's driver collided with the Ford Fusion on the passenger side, spinning the Ford into a stopped 2020 gray Nissan Rogue at the intersection.
The Ford's passenger was pronounced dead, and notification of next of kin is still pending.
The Ford and Volkswagen drivers were taken to a local hospital for additional medical treatment.
There were no injuries reported by the Nissan driver.
The Plano Police Traffic Unit is still investigating the crash.

Fatal Multi-Vehicle Crash Statistics
Anyone in Texas can be involved in a car accident at any time. Many people have been killed in car accidents in densely populated cities like Dallas, Houston, and San Antonio.
Texas is the world's largest state in terms of both population and road length. This region is home to some of the busiest highways in the country. More than 3,500 people have died, and more than 246,000 have been injured in traffic accidents in Texas. Multiple vehicles were involved in a fatality at this location.
A multi-vehicle collision has at least three vehicles involved. When two vehicles collide, a "chain reaction" occurs, resulting in yet another collision.
Collin County Car Accident Lawyer for Victims of Fatal Multi-Vehicle Collision
Many people find it difficult to deal with the grief and anger that accompany the sudden death of a loved one in a multi-vehicle accident. While the official investigation is still underway, the family of the victim can file a wrongful death lawsuit.
Car damages sustained in accidents are costly to repair. You should not be held liable for the financial consequences of someone else's negligence if you are their victim. Insurance companies routinely undervalue the losses of claimants, which is unfortunate. As a result, it is highly recommended to hire an experienced attorney.
Attorneys can cover everything from medical bills to funeral costs to the pain and suffering of the victim's family to the money the deceased would have made in their lifetime and the absence of a companion.
Our Collin County car accident lawyers at Arash Law Texas have recovered millions of dollars for clients injured or killed in car accidents.
Please call (888) 398-4017 or fill out the form below to schedule a free case evaluation with one of our experienced personal injury lawyers. You don't have to worry about paying us until we win. We're ready to take on your case right away. Consequently, you will find that the insurance industry does not have your back. Allow us to represent you in court for you.