According to a Lubbock police report, two people were assaulted after being accused of being University of Texas fans at a bar in Lubbock on Tuesday evening, February 1, 2022.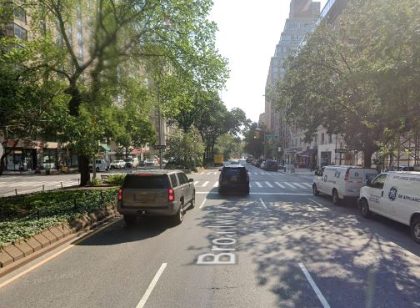 The altercation occurred around 8:30 p.m. at the 2400 block of Broadway Street.
The police were dispatched to University Medical Center to assess the victims.
The first victim had a red swollen mark and abrasion on the side of his head, according to the police report.
The first victim told police that an unknown male was intoxicated and refused to let the victim and his friends into the bar, accusing them of being UT fans. Many people in the bar were also encouraged to boo the victim by the suspect.
The victim informed the suspect that he was a Texas Tech fan rather than a UT fan but that the crowd was already riled up and that the suspect was intoxicated. Before hitting the victim, the suspect yelled profanities at him.
Several people joined the fight, and the victim's friend was assaulted as well, despite the fact that he was not involved in the initial confrontation.
The second victim, according to police, was in a wheelchair at the hospital, vomiting into a bucket and having dried blood on his face. One of his eyes was also bruised and swollen shut.
The second victim claimed he was assaulted while at a bar when a fight broke out.
He claimed that his friends assisted him in leaving the bar and transporting him to the hospital.
There had been no updates on the case as of Wednesday afternoon, and the suspect had not been found.

Lubbock County Premises Liability Lawyer for Injured Victims of Altercation
The property owner may be liable for your injuries if they were caused by an assault, battery, sexual assault, fire, or any other crime. In some cases, they can even provide financial assistance.
Premises liability claims may include allegations of lax security. It is possible to sue the property owner for damages if they did not provide adequate security in the neighborhood.
Our Lubbock County premises liability lawyers at Arash Law Texas are here to help if you or a family member have been injured on someone else's property. Injury victims and the deceased's loved ones may benefit from speaking with an attorney who focuses on premises liability and negligent security cases to better understand their legal options.
Call (888) 398-4017 for a free consultation with one of our attorneys. Our primary goal is to obtain the compensation you are due. You have no obligation to pay us anything until we successfully resolve your claim on your behalf.