The Temple Police are looking for the person who shot a man and then stole his car on Wednesday night, February 2, 2022.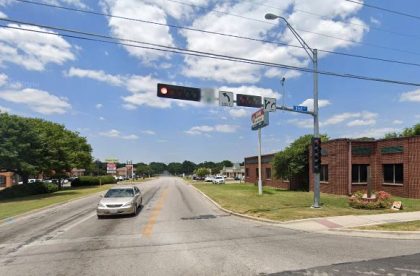 It happened around 8:30 p.m. at a store on the corner of 31st Street and Canyon Creek Drive.
According to witnesses, two people got into a fight, and one of them shot the other before stealing the vehicle.
The victim was taken to Baylor Scott and White Temple by ambulance. His injuries aren't life-threatening, according to reports.
Nearby, officers discovered the man's abandoned vehicle.
There are no other details available.

Bell County Premises Liability Lawyer for Victims of Fatal Shooting
If you are hurt due to an assault, battery, sexual assault, fire, or any other crime, the owner of the property may be liable for your injuries. They may be able to help you out financially.
Claims of negligent security are included in cases of premises liability. You may be able to sue the property owner for damages because they didn't provide adequate security in the area.
Our Bell County premises liability lawyers at Arash Law Texas are here to help if you or a family member have been injured on someone else's property. Having an attorney specializing in negligent security and premises liability cases can help an injured person or a deceased victim's family better understand their legal options.
Please call (888) 398-4017 to schedule a free consultation with one of our attorneys. To get you the money you deserve is our number one priority. Until we successfully resolve your claim on your behalf, there is no obligation on your part to pay us anything.