Three people were injured in a two-vehicle crash in Jasper County's north end on Wednesday afternoon, February 2, 2022.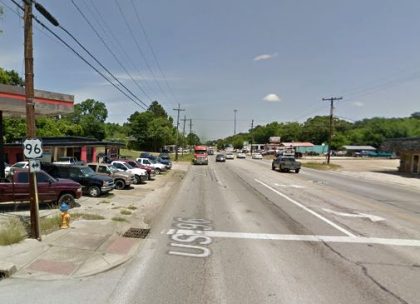 The collision occurred around 5:00 p.m. at the intersection of Highway 96 and Recreational Road 255.
When police, fire, and other emergency personnel arrived at the crash scene, they discovered one of the vehicles, a 2013 Dodge Ram pickup truck, lying on its side in the southbound lane of Highway 96.
The Lake Rayburn Fire Department was the first to arrive on the scene, and they immediately began providing medical assistance to the injured until two units from Allegiance EMS arrived.
The northbound lane of Highway 96 was closed for a while crews worked to clear the wreckage from the road.
According to the Texas Department of Public Safety, the accident occurred when the driver of a pickup truck traveling east on RR-255 pulled out into the path of a southbound GMC on Highway 96.
Barbara C., 52, of San Augustine, was the GMC's driver, and she was taken to CHI Memorial Hospital in Lufkin.
Don S., 75, and his passenger, Charlene S., 70, both of Jasper, were transported to Jasper Memorial Hospital for treatment.
The crash remains under investigation.

Two-Vehicle Crash Statistics
There are more car accidents in the United States than you might expect. According to the National Highway Traffic Safety Administration, a car accident occurs every 60 seconds (NHTSA). More than 5 million people are injured or killed in car accidents in the United States each year.
Due in large part to its high percentage of licensed drivers and public roads, Texas is the country's most populous state. It doesn't matter that the busiest highway system in the country passes through this region. As a result, Texas sees an unusually high number of traffic accidents each year.
TxDOT estimates that 3,500 Texans die, and 246,000 are injured each year as a result of car accidents.
Soft tissue injuries, abrasions, fractures, headaches, and migraines are all common after a car accident.
Jasper County Car Accident Lawyer for Victims of Two-Vehicle Crash
Even if they don't realize it, every driver is putting themselves and others in danger. A car accident can happen at any time, and it's impossible to predict when it will. People who aren't paying attention while driving are all too common in the United States.
Your losses may be compensated if you were injured in a car accident because of the negligence of another driver.
Those who are seriously injured in a car accident may face medical bills, excruciating pain, and months of unpaid wages. All of your financial obligations will be met by the compensation you receive as a result of your injury.
Our Jasper County car accident lawyers at Arash Law Texas will fight to get you the compensation you are entitled to receive. It is important that you contact us right away if you have been involved in a car accident. Free consultations with personal injury lawyers are available by calling (888) 398-4017.