Two unidentified people were transported by the EMS following a fire in Lubbock on Friday, February 4, 2022.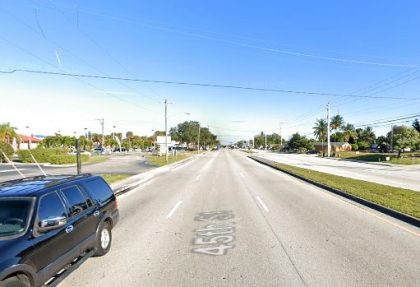 The fire happened shortly after 11:00 a.m. at the 1600 block of 45th Street.
Lubbock Fire Rescue and multiple ambulances were dispatched to the scene after receiving reports of a fire.
EMS initially confirmed that one person had been transported to a Lubbock hospital, but LFR later provided an update, stating that EMS had transported two people.
The severity of the injuries has yet to be determined by officials.
The cause of the fire was unknown at the time.
The Summit Apartments were in a similar location.
There are no other details available.
The incident remains under investigation.

Burn Injury Statistics
The physical pain and suffering caused by fire and burn injuries can be excruciating. According to the Centers for Disease Control and Prevention (CDC), fire and burn-related injuries cost the American health care system $7.5 billion annually. Home fires and burn injuries are the third leading cause of death in the United States as a result of these factors.
1.4 million fires will be extinguished by local fire departments in the United States by 2020, according to projections. More than 15,000 people were injured, and 3,500 people were killed in the fires. It is estimated that $21.9 billion will be spent on property damage.
American fire departments are expected to respond to a call every 23 seconds on average by 2020, according to a study. Home fires kill or injure an average of three people per minute.
Lubbock County Burn Injury Lawyer for Victims of Fire
If you or a loved one has been severely burned, you may never be the same. Burn victims who require extensive medical treatment such as hospitalization, surgery, skin grafting, and other costly procedures should expect to pay a high medical bill. If you're unlucky, your earning potential may be reduced, and you may also experience physical or emotional discomfort.
As a result, you must take safety precautions to protect yourself and your loved ones. Even if your company and its representatives tell you otherwise, they will only pay you pennies on the dollar for your injuries. As long as you and your loved ones are dependent on them for medical care and compensation, you and your family will be in serious trouble.
Your burn injuries must have been caused by someone else's negligence or inaction in order to file a personal injury lawsuit. One of the most common causes of burn injuries is carelessness.
Our Lubbock County burn injury lawyers at Arash Law Texas are committed to providing our clients with the individualized attention and steadfast representation they deserve.
Please contact us at (888) 398-4017 for a free consultation if you or a loved one has been hurt in a fire, explosion, or blowout. There will be no charges unless and until we win.