One person was killed, and two others were injured following a two-car crash in Somervell County on Saturday, February 5, 2022.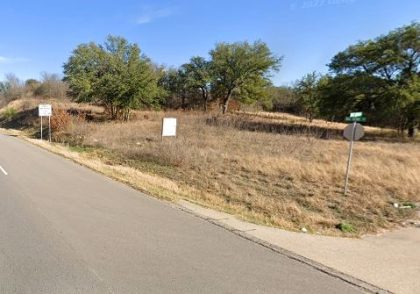 The fatal collision occurred on a Saturday on State Highway 144.
According to the Texas Department of Public Safety Sgt. Richard A. Hunter, Juan M. was driving south on State Highway 144 in a 2011 Jeep Liberty when he failed to navigate a turn and crossed the center stripe, colliding head-on with a 2018 GMC pickup truck.
Aimee P., 30, of Granbury, died as a result of her injuries in the accident, while Christopher P., 34, of Granbury, and a 2-year-old passenger were taken to Fort Worth hospitals.
Both were treated and released after treatment.
Martinez, who Hunter claimed was intoxicated, was transported to a local hospital, where he was treated and released.
Martinez is being held in the Somervell County Jail on a $250,000 bond and an ICE hold for intoxication manslaughter.

Fatal Two-Vehicle Crash Statistics
US car accident deaths and injuries are rising at a steady pace. National Safety Council (NSC) reports that 38,000 people were killed by cars in the US in 2010.
Texans die and suffer serious injuries from car accidents on a regular basis. It is estimated that a person is killed or seriously injured in a car accident every hour and twenty-one minutes in the state.
Approximately 1.50 people per 100 million miles traveled in Texas were killed in a traffic accident. 18.94 percent more than in 2020's figure of 1.26 percentage points.
The number of people killed and injured in car accidents in Texas had been steadily increasing. In 2020, there were 3,623 deaths, an increase of 7.54 percent over 2019.
An estimated 14,000 Texans lost their lives or suffered serious injuries as a result of car accidents in 2020.
Somervell County Car Accident Lawyer for Victims of Fatal Two-Vehicle Crash
In the United States, about 4.5 million people are injured or killed in car accidents each year. They may find it difficult to comprehend how much their loved ones have been taken away from them.
After a tragic accident, an experienced lawyer is the best source of information about your legal options. Accident victims need to know their legal rights and compensation options so they don't get taken advantage of by their insurance companies.
A car accident lawyer can help you get compensation if you find yourself in a similar situation.
Our Somervell County car accident lawyers at Arash Law Texas have a proven track record of obtaining compensation on behalf of injured clients. Our attorneys are prepared to take on any case and provide our clients with the best possible legal representation.
Hiring an attorney as soon as possible is the best way to ensure that your legal rights are protected. Call us at (888) 398-4017 or fill out our online intake form to set up a free consultation with one of our attorneys.