One person was killed, and another was in critical condition after a fatal two-vehicle crash on I-30 in West Dallas early Sunday morning, February 6, 2022.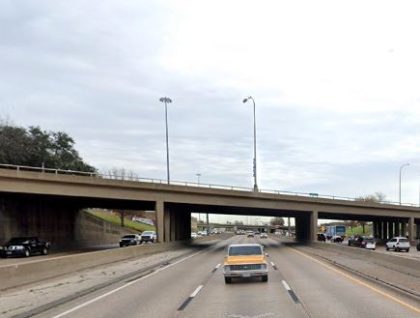 The collision occurred shortly after 3:30 a.m. in the westbound lanes of I-30, just before Loop 12, in West Dallas.
Both drivers had to be cut out of their vehicles by firefighters.
One of the drivers died shortly after 4:00 a.m., while the other was taken to a Dallas hospital in critical condition.
Deputies from the Dallas County Sheriff's Office are investigating the crash.
At this time, no additional information has been released.
The crash remains under investigation.

Fatal Two-Vehicle Crash Statistics
Accidents involving cars in the United States have been occurring for some time now. The National Safety Council estimates that more than 38,000 Americans lost their lives in automobile accidents in 2010.
Automobile accidents are a leading cause of fatalities and severe injuries in the state of Texas. Car accidents kill one person and injure another every twenty-one minutes in Texas.
In Texas, 1,50 people lose their lives in a car accident for every 100 million miles driven. There has been an 18.94 percent increase in the year 2020 to 1.26.
In Texas, there has been an increase in the number of deaths and injuries caused by car accidents. The number of deaths in 2020 rose by 7.54 percent from 2019.
According to the Texas Department of Transportation, more than 14,000 Texans have died or have been seriously injured in car accidents in 2020.
Dallas County Car Accident Lawyer for Victims of Fatal Two-Vehicle Crash
Every year, about 4.5 million people in the United States are injured or killed as a result of automobile accidents. It can be difficult for the loved ones of car accident victims to comprehend what they have lost.
The best way to learn about your legal options after a tragic accident is to speak with an experienced lawyer. Victims of car accidents should be aware of their legal rights and compensation options in order to avoid being taken advantage of by their insurers.
If you find yourself in a situation like this, a car accident lawyer can assist you in obtaining compensation.
Our Dallas County car accident lawyers at Arash Law Texas have a wealth of knowledge when it comes to obtaining financial compensation on behalf of injured clients. There is no case too big or too small for our lawyers, and they are always ready to put their clients' interests first.
You should retain legal counsel as soon as possible in order to safeguard your legal rights. Call us at (888) 398-4017 or use our online intake form to schedule a free consultation with one of our attorneys.