According to officials, one unidentified person died in an auto-pedestrian crash on FM 620 in Lakeway on Sunday, February 6, 2022.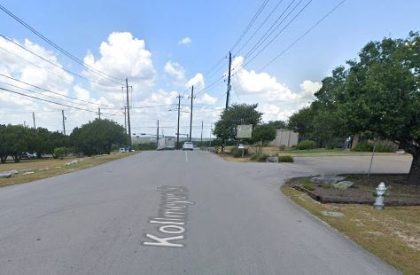 The pedestrian accident occurred around 7:00 p.m. on RM 620 near Kollmeyer Drive.
According to Austin-Travis County EMS, medics responded to a critical incident on the highway, and the victim was pronounced dead at the scene.
Lakeway police tweeted minutes later that they were investigating an auto-pedestrian accident on RM 620 near Kollmeyer Drive.
Due to the collision, all lanes of FM 620 from Pheasant Lane to Lakeway Boulevard were closed Sunday evening, according to Lakeway police and the Texas Department of Transportation (TxDOT).
Drivers were advised to take a different path. The accident remains under investigation.

Fatal Pedestrian Accident Statistics
According to the National Highway Traffic Safety Administration, there were 5,900 pedestrian deaths in the US in 2016. Pedestrian deaths occur at the highest rate per capita in Texas.
A total of 1,211 serious injuries and 731 deaths were caused by pedestrian accidents in 2013. Reckless drivers and pedestrians often cause traffic accidents in Texas by failing to yield the right of way.
When comparing 2017 to 2016, Texas saw a 10% increase in pedestrian deaths. In 2013, more than 6,000 people lost their lives in Texas as a result of pedestrian accidents.
When drivers fail to yield the right of way to people crossing the street illegally, pedestrians are frequently killed and injured. Depression and alcoholism are often linked.
Travis County Pedestrian Accident Lawyer for Victims of Fatal Pedestrian Crash
Every year, a large number of pedestrians lose their lives as a result of inadequate safety measures. If a pedestrian accident results in a death, retaining legal counsel is a necessity in order to pursue financial compensation.
As compensation for the financial loss, emotional pain, and physical discomfort caused by the negligent actions of another person or entity, an individual's family should be compensated. Car accident victims can get the compensation they deserve with the help of an experienced car accident lawyer.
A knowledgeable attorney should be hired as a result. Insurance claims are more likely to be settled fairly when an attorney represents them.
Our Travis County pedestrian accident lawyers at Arash Law Texas are always here to help. In order to obtain monetary compensation for our clients and their loved ones, our firm has been successfully litigating for many years. Call us at (888) 398-4017 for a free consultation with one of our experienced lawyers.