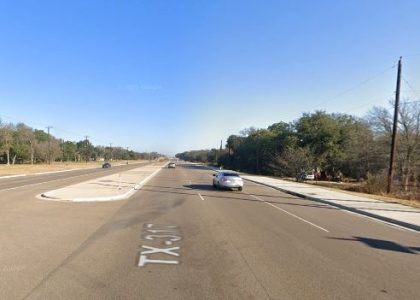 According to Temple Police, one person was killed in a two-vehicle crash in Temple on Monday, February 7, 2022.
The collision occurred at about 7:20 a.m. at the intersection of Highway 317 and Poison Oak Road.
According to the news release, two more people were injured in the crash and were taken to Baylor Scott & White Hospital.
The identities of the people involved have yet to be disclosed.
One of the drivers failed to yield the right of way at a stop sign, according to the police investigation.
There are no other details available. The crash remains under investigation.

Fatal Two-Vehicle Crash Statistics
There have been a lot of car accidents in the United States for a while now. It is estimated that more than 38,000 people died as a result of car accidents in 2010.
Accidents involving motor vehicles are a leading cause of fatalities and serious injuries in Texas. In Texas, one person is killed, and another is injured by a car accident every twenty-one minutes.
1 in every 100 million miles that Texans drive results in a fatality due to a motor vehicle accident. In the year 2020, the number 1.26 has grown by 18.94 percent.
In Texas, the number of people killed or injured in car accidents has risen. There was a 7.54 percent increase in deaths in 2020 compared to 2019.
In 2020, the Texas Department of Transportation estimated that more than 14,000 Texans have died or have been seriously injured in car accidents.
Bell County Car Accident Lawyer for Victims of Fatal Two-Vehicle Crash
Approximately 4.5 million people in the United States are injured or killed each year as a result of car accidents. The loved ones of car accident victims may find it difficult to comprehend what they have lost.
After a tragic accident, the best way to learn about your legal options is to speak with an experienced attorney. In order to avoid being exploited by their insurers, car accident victims should be aware of their legal rights and compensation options.
A car accident lawyer can help you get compensation if you find yourself in this situation.
Our Bell County car accident lawyers at Arash Law Texas have a wealth of knowledge when it comes to obtaining financial compensation on behalf of injured clients. Our lawyers are prepared to take on any case, big or small, and will always put their clients' interests first.
To protect your legal rights, you should consult with an attorney as soon as possible. To schedule a free consultation with one of our attorneys, please contact us at (888) 398-4017 or complete our online intake form.