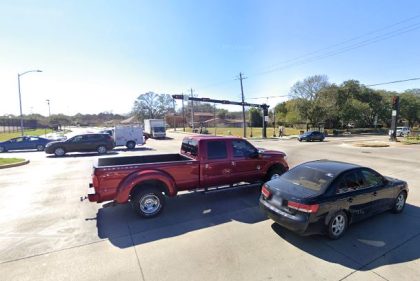 A 73-year-old bicyclist was struck by a pickup truck in Southwest Houston on Monday, February 7, 2022.
The fatal bicycle accident happened on a Monday as he crossed Bellaire and Fondren in southwest Houston.
The victim was crossing Bellaire, possibly in the crosswalk, when he was struck by a brown Toyota Tundra pickup truck, according to Houston police.
The 51-year-old truck driver was not intoxicated and remained on the scene.
The driver was questioned and then released, according to the police. The driver was not charged because the police investigation is still ongoing.

Fatal Bicycle Accident Statistics
Many more bicycle accidents occur in Texas than the average person realizes. At least 9,769 people were injured in 16,807 bicycle accidents in Texas between 2010 and 2016, and 362 people were killed.
66 bicyclists were killed in Texas in 2019 when they were hit by vehicles.
It's even more shocking to see the numbers in Harris County, Texas. There were a total of 20 county-wide deaths involving cyclists in 2019. 30.3 percent of the state's cycling-related deaths occurred in Harris County, which includes Houston.
Many cyclists' good intentions don't prevent accidents. Injured cyclists who a negligent motorist has hit must take specific measures to protect their legal rights. Therefore, you must seek immediate legal assistance if you are struck by a vehicle while riding your bike.
Harris County Bicycle Accident Lawyer for Victims of Fatal Bicycle Crash
If you or a loved one were injured in a bicycle accident in Texas because of a driver's negligence, your legal options may seem simple. In Texas, the person who hit you is responsible for your accident expenses under the state's "at-fault insurance" system.
Because of the complexities of these cases, many bicycle accident claims are not straightforward. In many cases, the person who hit you will deny any wrongdoing. If they can, they may even try to blame you for their actions. Their insurance company is likely to side with the plaintiffs' attorney, making things even more difficult for them.
Cycling-related injuries can be extremely serious, and insurance companies are motivated to pay you the least amount of money they can.
Bicycle accident victims can rely on Arash Law to help them get the compensation they deserve. We are well-versed in its workings because of our extensive knowledge of the Texas legal system. We know where to look for evidence to back up your claim, whether it's traffic camera footage, witness interviews, or consulting with accident reconstruction experts.
Our Harris County bicycle accident lawyers at Arash Law Texas are prepared to aggressively represent your interests. To learn more about how we can help you, call (888) 398-4017 for a free consultation with one of our lawyers.