A fatal two-vehicle crash in Tyler County claimed the lives of two people late Wednesday morning, February 9, 2022.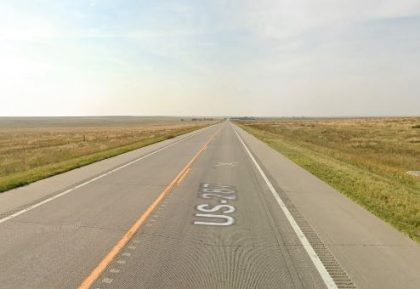 Sergeant Shana Clark of the Texas Department of Public Safety said the collision happened shortly after 11:00 a.m.
on Highway 287 near Farm to Market Road 256, about 6 miles northwest of Woodville.
According to Clark, a driver in a 2020 Kia SUV was driving west on FM 256 when he failed to yield right-of-way at the intersection and pulled out in front of a fully loaded log truck traveling north on Highway 287.
According to Sergeant Clark, the log truck collided with the small SUV's driver's side before rolling over into a ditch.
The SUV's driver and passenger died at the scene.
Their identities haven't been revealed yet because their relatives haven't been notified.
Christopher F., 31, of Woodville, was identified as the log truck driver. He was reportedly uninjured.

Fatal Truck Accident Statistics
The largest vehicles on the road are often semi-trucks and tractor-trailers. Accidents involving two trucks are extremely common, and the lives of those on the road can be put in jeopardy.
According to the National Highway Traffic Safety Administration (NHTSA), nearly 4,000 people lost their lives in 18-wheeler crashes in 2013. On the roads in Texas, 536 people died, making it the most dangerous state in the nation.
The number of people killed in car accidents in Texas is the highest in the country per capita. Compared to other states, Texas has the most fatalities caused by large commercial trucks.
In 2016, more than 34,000 commercial truck accidents occurred in Texas, according to the Texas Department of Transportation. Six hundred people were killed and 6,100 injured in these accidents, including 1,100 who were permanently disabled.
Tyler County Truck Accident Lawyer for Victims of Fatal Truck Crash
Devastating and sometimes fatal consequences can result from a truck accident caused by either the truck driver or the trucking company's carelessness. When a truck accident causes your injuries, you may be able to file a personal injury lawsuit.
Medical bills, vehicle damage, lost wages, and pain and suffering are all things that an accident victim can seek compensation for through a personal injury claim.
Arash Law Texas's attorneys have years of combined experience in handling all types of injury cases, and we have successfully recovered millions of dollars for thousands of our clients. '
Our Tyler County truck accident lawyers at Arash Law Texas will aggressively protect your rights in winning your claim and recovering the compensation you or your family deserve. A free case evaluation is available by calling (888) 398-4017 and scheduling an appointment with one of our experienced accident attorneys. There are no fees to worry about until we win. Entrust us with the task of defending your interests in court against a powerful insurance company.