A horrific crash has claimed the lives of two people on Houston's Northwest Side on Thursday, February 10, 2022.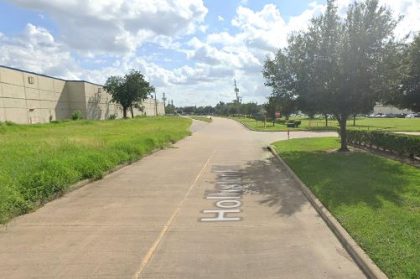 The collision occurred at 11:00 p.m. on Hollister Drive and U.S. Highway 290.
A pickup truck was speeding on the Highway 290 access road, possibly exceeding 100 mph, when he ran a red light and collided with another vehicle that had the right of way, according to police.
The force of the collision was so powerful that the car that was hit flipped up and landed on top of the pickup truck, then rolled several times before colliding with a tree.
The pickup truck's female passenger was thrown out.
She died later in the hospital. The car's driver died as a result of the collision.
The driver of the pickup truck only sustained minor injuries. The driver, according to the police, was not intoxicated.
The Houston District Attorney is on the scene, according to police, and is reviewing possible charges against the at-fault driver.

Fatal Multi-Vehicle Crash Statistics
A car accident can happen to anyone in Texas at any time. In densely populated cities like Dallas, Houston, and San Antonio, many people have lost their lives in car accidents.
In terms of both population and road length, Texas is the largest state in the world. Some of the busiest highways in the country run through this area. Traffic accidents have claimed the lives of more than 3,500 people in Texas, and more than 246,000 have been injured. At this location, there was a fatality involving multiple vehicles.
At a minimum, three vehicles are involved in a collision classified as multi-vehicle. This causes a chain reaction, which results in yet another collision when two vehicles come into contact.
Harris County Car Accident Lawyer for Victims of Fatal Multi-Vehicle Crash
For many, the grief and anger that follow the death of a loved one in a multiple vehicle collision are difficult to deal with. The victim's family can file a wrongful death lawsuit while the investigation is ongoing.
Repairing automobile accidents is expensive. As a victim of someone else's negligence, you should not be held financially liable for their actions. It is unfortunate that insurance companies routinely undervalue claimants' losses. The best course of action would be to seek the advice of a seasoned attorney.
As a result of a person's death, they may be entitled to compensation for medical expenses, funeral expenses, pain and suffering, and loss of companionship.
Our Harris County car accident lawyers at Arash Law Texas have recovered millions of dollars for car accident victims and their families.
Call (888) 398-4017 or use the form below to schedule a free case evaluation with one of our experienced personal injury attorneys. You don't have to pay us until we win. As soon as you need us, we'll be there for you. As a result, you should expect that the insurance industry will not defend your interests. Allow us to represent your interests in a legal proceeding.