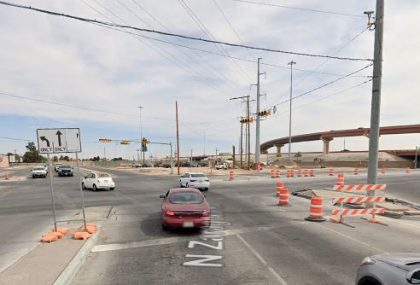 Officials with the El Paso Police Department confirmed that one person was killed in a two-vehicle collision in El Paso on Saturday, February 12, 2022.
The fatal two-vehicle crash occurred around 4:00 p.m. in the 3100 block of N. Zaragoza, according to police.
El Paso police say a motorcyclist was speeding, weaving in and out of lanes, and riding with the front wheel lifted moments before colliding with a car, killing him.
The unidentified motorcyclist allegedly collided with a driver who had entered traffic lanes from a private parking lot, according to police.
The motorcyclist was heading north on Zaragoza.
The car driver was taken to the hospital with non-life-threatening injuries, according to police.
Local authorities are still investigating the crash.

Fatal Two-Vehicle Crash Statistics
People in the United States have been dying or being injured in car accidents for some time now. More than 38,000 people were killed in car accidents in the United States in 2010, according to the National Safety Council (NSC).
In Texas, auto accidents are a major cause of death and serious injury. In Texas, one person is killed and another injured every hour and twenty-one minutes by car accidents.
1.50 people per 100 million miles of driving in Texas are killed in a car accident. An increase of 18.94% over the 1.26 figure for 2020.
When it came to Texas car accidents, there had been a steady rise in fatalities and injuries. Compared to 2019, there were 7.54 percent more deaths in 2020.
Car accidents have claimed and injured the lives of more than 14,000 Texans in 2020.
El Paso County Car Accident Lawyer for Victims of Two-Vehicle Crash
In the United States, about 4.5 million people are injured or killed in car accidents each year. In some cases, the magnitude of the loss experienced by the loved ones of those killed in a car accident may be incomprehensible to those relatives.
After a tragic accident, an experienced lawyer is the best source of information about your legal options. Car accident victims should know their legal rights and compensation options to avoid being exploited by their insurers.
A car accident lawyer can help you get compensation if you find yourself in a similar situation.
Injured victims of car accidents can rely on our El Paso County car accident lawyers at Arash Law Texas to secure the compensation they deserve. There is no case too big or too small for our lawyers, and they are always ready to put their clients' interests first.
The best way to protect your legal rights is to immediately hire an attorney. For a free consultation with one of our attorneys, contact us at (888) 398-4017 or fill out our intake form online.