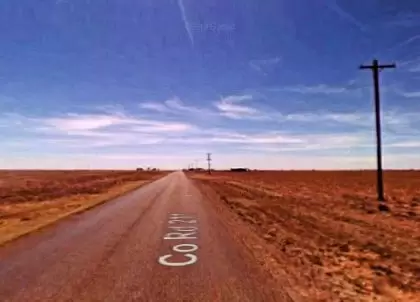 One person identified as 57-year-old Enrique S. was killed in a fatal two-vehicle crash in Gaines County on Saturday, February 12, 2022.
The fatal crash occurred on a Saturday eight miles at the intersection of CR 211 and 212, northwest of Seminole.
According to the initial investigation, Sotelo was traveling westbound on CR 212, while another vehicle, driven by 48-year-old Randy A. of Hobbs, New Mexico, was traveling southbound on CR 211.
Atwood failed to stop at the intersection of CR 211 and 212, striking the 57-year-old man's vehicle.
At the time of the accident, Sotelo was not wearing a seatbelt.
Atwood's condition is currently stable at Covenant Medical Center in Lubbock.
The crash remains under investigation.

Fatal Two-Vehicle Crash Statistics
For some time now, the number of Americans killed or injured in car accidents has been rising. The NSC estimates that more than 38,000 Americans lost their lives in automobile accidents in 2010.
In Texas, auto accidents are a major cause of death and serious injury. Approximately one person is killed, and another is injured in a car accident every hour and twenty-one minutes in Texas.
Every 100 million miles driven in Texas, a person is killed in a traffic accident. The year 2020's figure of 1.26 is up 18.94 percent.
There had been an increase in the number of people killed and injured in car accidents in Texas. Compared to 2019, the death toll from all causes rose by 7.54 percent in 2020 to 3,623.
Car accidents are claimed and injured the lives of more than 14,000 Texans in 2020.
Gaines County Car Accident Lawyer for Victims of Fatal Two-Vehicle Crash
About 4.5 million people in the United States are injured or killed in car accidents each year. Car accident victims' loved ones may find it difficult to comprehend their loss.
The best way to understand your legal options following a tragic accident is to speak with an experienced attorney. In order to avoid being taken advantage of by their insurers, victims of car accidents should be knowledgeable about their legal rights and compensation options.
A car accident lawyer can help you get compensation if you find yourself in a similar situation.
Our Gaines County car accident lawyers at Arash Law Texas have a long history of successfully obtaining compensation on behalf of our clients. Our lawyers are ready to take on any case and provide the best possible legal representation for our clients in any court of law.
Hire a lawyer as soon as possible to ensure that your legal rights are protected. Call us at (888) 398-4017 or use our online intake form to set up a free consultation with one of our attorneys.