One person was killed in a hit-and-run accident that began as a two-vehicle accident on the West Sam Houston Tollway on Sunday, February 13, 2022.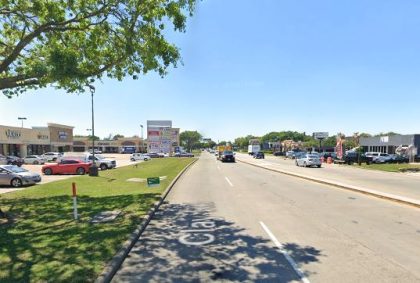 The fatal collision happened around 2:30 a.m. on Beltaway 8 near Clay Road.
According to police, one car rear-ended the other before both cars pulled over to the side of the highway.
According to deputies, one car pulled over to the right shoulder, and the other stopped partially in a lane.
The authorities said one driver got out of his car to inspect the damage from the initial collision and was fatally struck by a third car that was driving erratically.
According to deputies, the victim's wife survived the crash and witnessed it from inside the vehicle.
The third car driver fled the scene and was later discovered by a wrecker driver three miles away at a gas station.
There are no other injuries reported at this time.
According to deputies, alcohol is not believed to have played a role in the crash.

Fatal Hit-and-Run Accident Statistics
Traffic accidents are more likely to occur during the holidays due to the increased likelihood of traffic congestion.
A record number of accidents occurred during the holiday season for the Department of Public Safety (DPS).
According to a study by HelpAdvisor, Texas is the best state for holiday driving. The years 2015 to 2020 saw an increase in the number of Texans killed in car accidents, many of whom were under the influence of alcohol or were texting and driving.
Increased traffic in Texas has led to an increase in the number of hit and run fatalities, which now ranks 8th in the country. Between 2015 and 2016, there was a 30% increase in the number of hit-and-run deaths in Texas, according to the Texas Department of Criminal Justice.
A hit-and-run driver is responsible for one in five pedestrian accidents in the United States. The majority of hit-and-run victims are innocent pedestrians.
Harris County Hit-and-Run Accident Lawyer for Victims of Fatal Hit-and-Run Crash
If a loved one is killed in a hit-and-run, their family members will surely be devastated. Insurance companies may prey on those who are unaware of the risks. Hire a car accident lawyer to get the best possible outcome.
Accident victims and their families are entitled to compensation from the driver who fled the scene. When it comes to compensation, Arash Law Texas is your best choice.
Being represented by an experienced attorney can be the difference between winning and losing in a hit-and-run case. At this point, your physical and mental health are more important than ever. To the fullest extent permitted by the law, Arash Law is committed to protecting your legal rights.
Our Harris County DUI accident lawyers at Arash Law Texas are ready to fight for you. For decades, we've been the go-to resource for people who've been injured in car accidents. A Texas accident lawyer from Arash Law can assist you if you've been injured in an accident. Victims of hit-and-run accidents rely on us for help. That's our mission. For a free consultation with one of our attorneys, call (888) 398-4017.