A 79-year-old woman identified as Frankie W. died in a car accident in Ward County on Monday, February 14, 2022.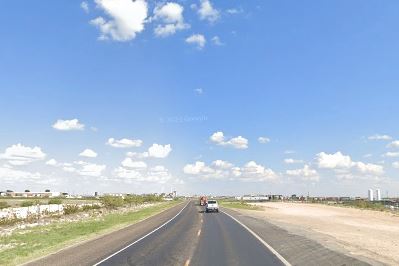 The collision occurred on a Monday morning one mile east of Monahans.
The woman was driving south on Ike Street when she failed to stop at a stop sign and crossed the service road.
She then vaulted over a safety cable into the highway, crossing the burrow ditch. That's when her car was rear-ended by a semi-truck, which caught fire.
The semi-truck driver was reportedly unharmed.
There are no other details available.
The crash remains under investigation.

Fatal Two-Vehicle Crash Statistics
The number of people killed or injured in car accidents in the United States has been steadily rising for some time now. According to the National Safety Council, more than 38,000 people lost their lives in car accidents in the United States in 2010.
Accidents caused by automobiles are a leading cause of death and severe injury in Texas. In Texas, there is a car accident every hour and twenty-one minutes, killing one person and injuring another.
An accident kills a Texas driver every 100 million miles traveled. There has been an 18.94 percent increase in the year 2020 to 1.26.
The number of people killed and injured in car accidents in Texas had increased. In 2020, the overall death toll increased by 7.54 percent when compared to 2019.
In 2020, more than 14,000 Texans were killed or injured in car accidents.
Ward County Car Accident Lawyer for Victims of Fatal Two-Vehicle Crash
Each year, about 4.5 million people in the United States are injured or killed as a result of car accidents. It can be difficult for the loved ones of car accident victims to comprehend what they have lost.
Having a discussion with an experienced lawyer about your legal options after a tragic accident is the best way to learn about them. Victims of car accidents should be aware of their legal rights and compensation options in order to avoid being taken advantage of by their insurers.
If you find yourself in a similar situation, a car accident lawyer can assist you in obtaining compensation.
Contact our Ward County car accident lawyers at Arash Law Texas for a free consultation if you or a loved one has been injured in a car accident. In any court of law, our attorneys are prepared for anything and ready to take on any case.
Make sure your legal rights are protected by hiring a lawyer as soon as possible. To schedule a free consultation with one of our attorneys, call us at (888) 398-4017 or fill out our online intake form.