One unidentified young girl was left injured in a hit-and-run accident in Euless on Saturday, February 19, 2022.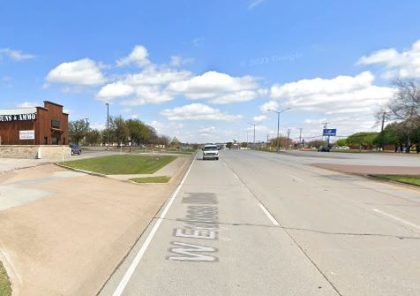 The accident occurred around 6:45 p.m. near Extra Space Storage at 1204 W. Euless Rd., according to police.
A girl between the ages of 13 and 17 was walking when she was struck by a pickup truck, according to police.
The vehicle fled the scene, police said, and was described as a black or dark-colored Chevy Silverado or GMC Sierra extended cab pickup.
The victim was taken to the hospital in critical condition, according to the police.
The police have not revealed her identity.
Police stated that they had made contact with a person of interest in the accident but did not provide any additional information.
The crash remains under investigation.

Hit-and-Run Accident Statistics
Many more people will be on the road than usual this week, increasing the likelihood of an accident.
DPS troopers respond to far more accidents than usual during the holiday season, which can be stressful for many.
According to a new study by HelpAdvisor, Texas is the most dangerous state for holiday driving this year. According to statistics and research, many Texans died in car accidents between 2015 and 2020 due to drunk driving or texting while driving.
At this rate, Texas will be the eighth most deadly state for fatal hit-and-runs. The number of people killed in hit-and-run accidents in Texas increased by 30% between 2015 and 2016.
A hit-and-run driver is to blame for one out of every five pedestrian accidents in the United States. In hit-and-run accidents, pedestrians account for 60% of the fatalities.
Tarrant County Hit-and-Run Accident Lawyer for Victims of Hit-and-Run Crash
It's heartbreaking for everyone involved when a loved one dies in a hit-and-run accident. They may be able to influence their actions because they don't understand the risks involved, like insurers. Having a car accident lawyer on your side is critical.
The driver who fled the scene of an accident should be held liable for the medical expenses incurred by the victim and their families. Our mission is to assist you in obtaining the monetary compensation you are entitled to as a result of your situation.
In order to get the best possible outcome in your hit and run, hire a lawyer to assist you. Your primary goal is to regain a state of complete physical and mental well-being. Arash Law's lawyers will ensure that your legal rights are safeguarded at all times.
You can rely on our Tarrant County hit-and-run accident lawyers at Arash Law Texas for assistance. For many years, our legal team has fought for the rights of people just like you who have been injured in car accidents. If you've been hurt in an accident, you'll need the services of an experienced Texas accident attorney like those at Arash Law. Assisting victims of hit-and-runs is what we do. Call (888) 398-4017 to schedule a free consultation with one of our Texas accident lawyers.