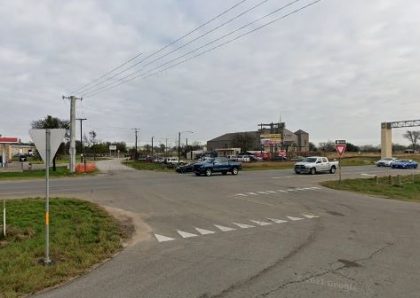 According to an Austin-Travis County EMS, one person was killed in a motorcycle crash and a semi-truck on Sunday evening, February 20, 2022.
The fatal crash occurred around 8:20 p.m. at 4535 E. Hwy. 71 westbound.
When crews arrived on the scene, they confirmed that one adult had died due to the crash.
In a follow-up tweet, ATCEMS officials stated that no other patients were involved in the crash.
Drivers were encouraged to avoid the area if at all possible.
According to the Texas Department of Transportation, the highway's westbound lanes were closed at Burch Drive.
There are no other details available. The crash remains under investigation.

Fatal Motorcycle Accident Statistics
Texas safety officials feared that motorcycle fatalities had risen by 17 percent in 2020 despite less traffic.
The death toll from motorcycle accidents in Texas has steadily risen over the last few years, reaching 482 in 2013. In Texas, motorcycles are responsible for only 12 percent of all traffic-related deaths.
According to the Texas Department of Public Safety, a total of 7,481 motorcycle accidents occurred in Texas, with 1,856 serious injuries and 482 fatalities.
According to the latest data, there were 141 motorcycle-related accidents in the Odessa District alone in 2020. At least 14 motorcyclists (drivers and passengers) died, and another 26 were seriously injured in these collisions.
Travis County Motorcycle Accident Lawyer for Victims of Fatal Motorcycle Crash
Motorcyclists do, in fact, have the legal right to use public roads. A motorcycle rider is up to 30 times more likely to be injured or killed in an accident because of the carelessness of other drivers.
Before making any decisions regarding your case, you should consult a lawyer. A personal injury lawyer can assist you in obtaining the full amount of compensation to which you are entitled.
You'll need an attorney to file a claim. It is also possible that customers' insurance companies will contact them on their own to discuss their claims. Along with its personal injury attorneys, Arash Law also has a team of auto accident attorneys.
Our Travis County motorcycle accident lawyers at Arash Law Texas are dedicated to helping their clients receive the full value of their claims. We're here for families when they need us the most. Call (888) 398-4017 to set up a free consultation with our legal team. Arash Law recommends that anyone injured in a motorcycle accident contact them as soon as possible.