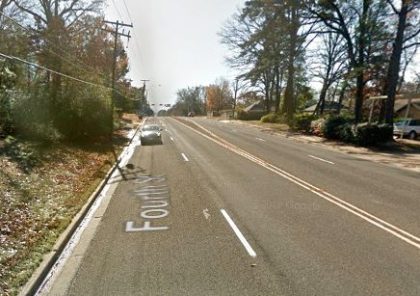 A man was killed after being hit by a pickup truck in Longview on Monday evening, February 21.
The Longview Police Department said that the crash occurred around 8:30 p.m. in the 1900 block of Fourth Street.
According to Longview PD, the pickup was driving north on Fourth Street when it collided with the man who was standing in the road.
The man was taken to a local hospital with life-threatening injuries, where he was later pronounced dead. The pickup's driver escaped injury.
The PD Traffic Investigation Unit is still looking into this case.

Fatal Pedestrian Accident Statistics
According to the NHTSA, 5,900 pedestrians were killed in the United States in 2016. Pedestrian deaths occur at a disproportionately high rate in Texas, compared to other states.
In 2013, there were 1,211 serious injuries and 731 deaths as a result of pedestrian accidents. Drunk or distracted drivers and pedestrians are to blame for a large number of crashes in Texas.
According to state data, pedestrian deaths in Texas rose by 10% in 2017 compared to 2016. The death toll from Texas pedestrian accidents rose to more than 6,000 in 2013.
Unwavering disregard for those who cross the street illegally often results in pedestrian deaths and serious injuries. In many cases, alcoholism and/or depression are linked.
Gregg County Pedestrian Accident Lawyer for Victims of Fatal Pedestrian Crash
Many pedestrians lose their lives each year as a result of inadequate safety measures. If a pedestrian accident results in a death, retaining legal counsel is a necessity in order to pursue financial compensation.
Those who have lost a loved one due to another person or entity's negligence should be compensated for their financial losses, emotional grief, and physical discomfort. Those who have been injured in a car accident can get the compensation they deserve with the help of an experienced car accident lawyer.
As a result, you must retain the services of an experienced lawyer. An insurance claim's fairness is improved when it is represented by an attorney.
Our Gregg County pedestrian accident lawyers at Arash Law Texas are always here to help. In the past few decades, our firm has successfully litigated on behalf of our clients and the loved ones of those clients in order to secure financial compensation on their behalf. At (888) 398-4017, we offer a free consultation with one of our knowledgeable and dependable attorneys.