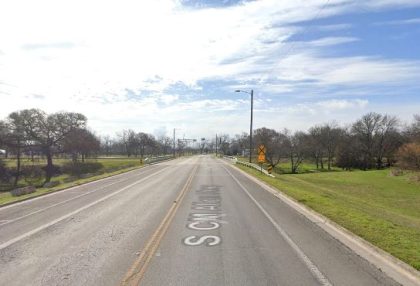 According to the San Marcos Police Department, at least one person was killed in a train collision in San Marcos on Monday, February 21, 2022.
According to police, the fatal crash happened on a Monday evening near Children's Park on CM Allen Parkway.
Traffic was heavy near the intersection of CM Allen Parkway and Hopkins Street, according to SMPD, and CM Allen Parkway was closed in the area while police investigated.
As of 8:55 p.m., the road was reportedly reopened.
The San Marcos Fire Department was also called to the scene on Monday night.

Fatal Train Accident Statistics
To get around, the vast majority of people rely on public transportation. Taking public transportation instead of driving will save you money and time. On the other hand, accidents on public transportation are on the rise.
According to the National Transportation Safety Board, people and vehicles are hit by trains on average every two hours. Every year, more than 1,000 people lose their lives due to train-related accidents in the United States.
According to a Department of Transportation (DOT) study, more than 5,800 train collisions occur each year in the United States, with the majority occurring at railroad crossings.
According to the Federal Railroad Administration, the number of railroad grade crossing collisions in Texas in 2014 was more than twice that of Illinois, the state with the second-highest population. At least 20 people were killed, and 103 were injured in these incidents in Texas.
Hays County Train Accident Lawyer for Victims of Fatal Train Collisions
Injuries and even death can result from train accidents. After a car accident, contact Arash Law immediately. You can assist those who have been harmed in their fight for justice by using this website.
A wrongful death lawsuit may be brought against the person or business that caused the death of a loved one. Physical and emotional harm such as pain and scarring have a monetary value that cannot be measured.
It can be challenging to pick a law firm for the first time. Injured party compensation is the sole focus of accident attorneys like those at Arash Law Texas. Legal representation is best provided by a well-known law firm.
Our Hays County train accident lawyers at Arash Law Texas have a long history of successfully defending our clients' rights. We will keep you updated on any changes to your case. On our website or by calling (888) 398-4017, you can request an appointment for a free consultation.