Three unidentified people were injured in a major vehicle accident near the Killeen-Fort Hood Regional Airport on Tuesday, February 22.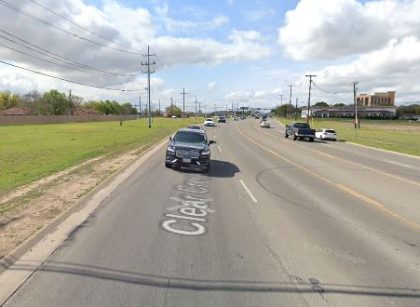 The two-vehicle crash occurred on a Tuesday morning at the 8100 block of SH-201 for a two-vehicle accident.
Officers discovered a Ford Escape and a Ford F-250 with damage when they arrived.
According to preliminary investigation, a white Ford F-250 pulling an empty horse trailer was traveling southbound in the outside lane of State Highway 201, approaching the intersection of Chet Edwards Loop.
A black Ford Escape was traveling eastbound on Chet Edwards Loop after exiting the Killeen-Fort Hood Regional Airport when the driver failed to yield right of way and entered the southbound lanes of SH-201, where it was struck by the Ford truck.
The driver of the Ford Escape was airlifted to Baylor Scott & White Medical Center, while the two passengers – a woman and a child – were taken to the hospital by ambulance with minor injuries.
The Ford F-250's driver was not transported. Right of way and child safety seat violations resulted in citations.

Two-Vehicle Crash Statistics
There are a lot more car accidents than you'd think in the United States. According to the National Highway Traffic Safety Administration, a car accident occurs every 60 seconds (NHTSA). About 5.25 million Americans are hurt or killed in car accidents every year.
Largely as a result of its high proportion of registered drivers and public roads, Texas is the nation's most populous state. It doesn't really matter that the country's busiest highway system is located here. A large number of car accidents take place in Texas each year because of this.
According to the Texas Department of Transportation (TxDOT), there are an estimated 3,500 deaths and 246,000 injuries in Texas car accidents each year, according to the Texas Department of Transportation (TxDOT).
Injuries to soft tissues, such as lacerations and fractured ribs, as well as headaches and migraines, are common after a car accident.
Bell County Car Accident Lawyer for Victims of Two-Vehicle Crash
Even if you don't realize it, every driver is putting themselves at risk. No one can predict when or how a car accident will take place, but they can always happen. You'll see drivers who aren't paying attention to the road on a daily basis in the United States.
A car accident victim may be able to seek compensation for their losses if another driver's negligence led to their injuries.
Those who are seriously injured in a car accident may face medical bills, excruciating pain, and long periods of unpaid wages. Personal injury compensation will take care of all of your financial responsibilities, including medical bills and property damage.
Our Bell County car accident lawyers at Arash Law Texas are prepared to aggressively pursue the compensation you rightfully expect and deserve. As soon as possible after a car accident, please contact us so we can assist you. For a free consultation with a personal injury attorney, call (888) 398-4017.