Authorities say a 77-year-old man is recovering in the hospital after being hit by a Harris County sheriff's deputy's patrol vehicle in Katy on Tuesday, February 22, 2022.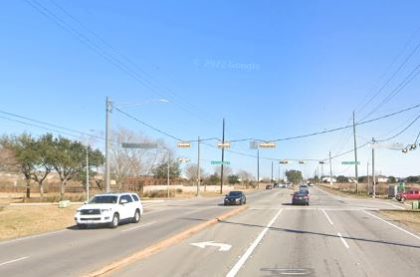 The pedestrian accident happened around 11 p.m. near 21411 Clay Rd. in Katy.
According to authorities, a deputy from District 4 was on his way to a scene where a suspicious vehicle had been reported when he hit the pedestrian.
The deputy was reportedly driving at the speed limit when he noticed the man dressed entirely in black walking in the fast lane. According to HCSO, the deputy swerved to the right, and the pedestrian moved to the right simultaneously.
Deputies said the man was taken to Memorial Hermann Hospital and was in stable condition.
He was shot in the back of the head, but he is expected to survive.
The area where the crash occurred, according to investigators, is dimly lit.

Pedestrian Accident Statistics
An accident involving a pedestrian can be life-threatening or even fatal, depending on the severity.
Pedestrian accidents often result in severe head injuries, including traumatic brain injury, blood clots, and other types of bleeding in the brain.
There was a 27% increase in the number of pedestrian deaths in the United States between 2007 and 2016, whereas the number of other traffic-related deaths decreased by 14% during this period.
As many as 6,697 people lost their lives as pedestrians in traffic collisions in Texas in 2013, a 5 percent increase over 2012. Three thousand three hundred seventeen additional people were injured, bringing the total number of injuries to 3,317.5.
Five states account for 43 percent of all US pedestrian deaths, even though they only make up 30 percent of the population. Texas is one of these five states. With a pedestrian death rate of 0.93 per 100,000 residents, Texas is the 13th deadliest state in the country.
Harris County Pedestrian Accident Lawyer for Victims of Pedestrian Crash
It's critical that you protect your legal rights in the event of an accident in the street, sidewalk, or parking lot. You must take specific steps to ensure your rights are protected and that you receive compensation for your injuries.
Victims' families are entitled to compensation for their financial hardships, emotional anguish, and physical pain and suffering caused by the negligence of others. In the event that you've been involved in a car accident, a good car accident lawyer can assist you in filing a claim for damages
Arash Law Texas can help if you've been injured in a serious car-pedestrian accident. Your compensation claim could be in jeopardy if you sign anything without consulting us first. Car accident lawyers and wrongful death attorneys are just a few of the legal professionals available at Arash Law Texas.
Our Harris County pedestrian accident lawyers at Arash Law Texas have decades of experience handling these types of cases. Our clients have received over $200 million in compensation. For your free consultation with one of our attorneys, call (888) 398-4017 or email us, and we'll get back to you right away.