According to the Texas Department of Public Safety, four people died, and two others were injured in a fatal two-vehicle crash in Hartley County on Friday, February 25.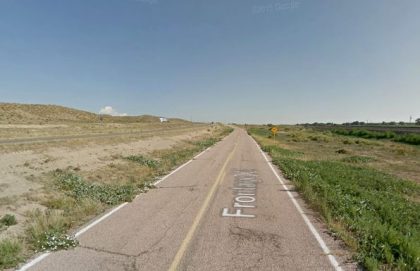 The fatal collision occurred around 6:10 p.m. on US 87, approximately seven miles east of Hartley.
According to a news release, a 2019 Honda HR-V driven by Maurice J., 33, of Dumas, was traveling west on US 87.
At the same time, a 2013 Chevrolet Tahoe driven by Eugene T., 59, of Clayton, New Mexico, was traveling east on US 87.
For unknown reasons, the Honda veered into the eastbound lane of traffic, directly in front of the Tahoe.
Trujillo tried to avoid the collision by steering to the left, while Jefferson tried to avoid the collision by steering the Honda back into the westbound lane, resulting in a head-on collision, according to DPS.
Jefferson was pronounced dead at the scene. An 11-year-old boy and a 6-year-old girl from Dumas, both passengers in the Honda, died at the scene. Harley County Judge Ronnie Gordon pronounced them dead.
Abbie S., 32, of Dumas, was the third passenger and was taken to Amarillo Northwest Texas Hospital with serious injuries.
Everyone was wearing a seat belt at the time of the accident.
Trujillo suffered serious injuries and was taken to the Amarillo Northwest Texas Hospital. Diana S., 62, of Clayton, N.M., was a passenger in the Tahoe and died at the scene. Harley County Judge Gordon pronounced her dead.
Trujillo and Segura were both wearing seat belts at the time of the accident.
The posted speed limit was 75 mph, and the road was dry and clear at the time of the crash, which the Texas Highway Patrol Troopers are still investigating.

Fatal Two-Vehicle Crash Statistics
The number of people killed or injured in car accidents in the United States has been increasing for some time. According to the National Safety Council (NSC), More than 38,000 people were killed in car accidents in the United States during the year 2010.
Car accidents are the cause of a large number of fatalities and serious injuries in Texas. At a rate of one car accident every twenty-one minutes in Texas, one person is killed, and another is injured every hour and twenty-one minutes.
A traffic accident in Texas claimed the lives of 1.50 people for every 100 million miles driven there. An 18.94 percent increase over the previous year's figure of 1.26.
In Texas, the number of people killed and injured in car accidents is on the rise. There will be a 7.54 percent increase in deaths in 2020 when 3,623 people passed away.
14,000 Texans died or were severely injured in car accidents in 2020.
Hartley County Car Accident Lawyer for Victims of Fatal Head-On Collisions
There are approximately 4.5 million people who are injured or killed in car collisions each year in the United States of America Relatives of those who died in a car accident may struggle to comprehend the magnitude of their loss.
Legal advice from a knowledgeable attorney can be invaluable following a tragic accident. Accident victims should be aware of their legal rights and compensation options in order to avoid being taken advantage of by their insurance providers.
Having an attorney on your side can help you get your money back if you find yourself in the same boat as someone else.
Our Hartley County car accident lawyers at Arash Law Texas are experienced and dependable in recovering compensations for our clients. Our legal team is prepared to take on any case and to provide the best possible legal representation for our clients in any courtroom setting.
The best way to protect your legal rights is to hire an attorney as soon as possible. Schedule a free consultation by calling us at (888) 398-4017 or by filling out our online intake form.