The Texas Department of Public Safety is investigating a two-vehicle crash in Hidalgo County that claimed the life of 32-year-old Jose A. on Saturday night, February 26, 2022.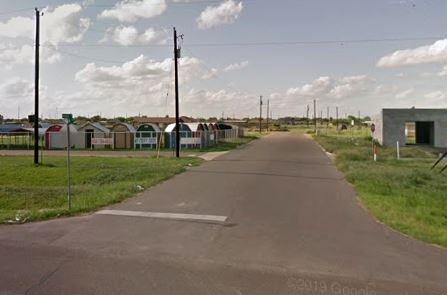 The fatal collision occurred around 9:30 p.m. on Farm-to-Market Road 2221 east of Texan Road in Hidalgo County.
Authorities responded to the crash scene shortly after receiving reports of a two-vehicle accident.
According to the preliminary investigation, a 2011 Nissan Altima driven by one male driver collided with a 2008 Dodge Nitro driven by one female driver and a male passenger.
Both occupants of the Nitro received minor injuries and were taken to a local hospital.
The victim from San Juan was taken to DHR Health in Edinburg, where he died from the serious injuries he sustained in the crash.
The crash remains under investigation.

Fatal Two-Vehicle Crash Statistics
U.S. car accident fatalities have been steadily rising for a long time now. According to the National Safety Council, 38,000 people were killed in car accidents in the United States in 2010.
Auto accidents are responsible for a large number of deaths and serious injuries in Texas. Every twenty-one minutes, a person dies or is injured in a car accident in Texas.
In Texas, a driver is killed in an accident every 100 million miles driven. In 2020, 1.26 percent of the population will have grown by 18.94 percent.
The number of people killed or injured in Texas car accidents has increased. In 2020, the overall death toll was 7.54 percent higher than in 2019.
According to the Texas Department of Public Safety, there were over 14,000 people killed or injured in car accidents in Texas in 2020.
Hidalgo County Car Accident Lawyer for Victims of Fatal Two-Vehicle Crash
An estimated 4.5 million Americans are injured or killed each year as a result of accidents. Car accident victims' families may struggle to comprehend the magnitude of their loss.
After a tragic accident, the best way to learn about your legal options is to speak with an experienced lawyer about your options. Victims of car accidents should be aware of their legal rights and compensation options in order to avoid being taken advantage of by their insurers.
If you find yourself in a similar situation, a car accident lawyer can assist you in obtaining compensation.
Contact our Hidalgo County car accident lawyers at Arash Law Texas for a free consultation if you or a loved one has been injured in a car accident for a free consultation. There is no case too big or too small for our lawyers.
To ensure that your legal rights are protected, you should hire a lawyer as soon as possible. You can also call us at (888) 398-4017 or fill out our online intake form for a free consultation.