A CapMetro bus and a car collided, injuring eight people, including two children, in East Austin on Sunday afternoon, February 27, 2022.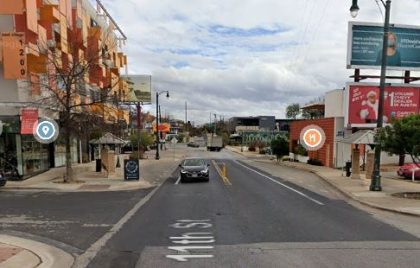 According to Austin-Travis County EMS, the fatal crash occurred around 2:45 p.m. at the North Interstate 35 northbound service road and East 11th Street.
Two people were knocked out by the crash, according to ATCEMS, and one child required CPR.
After the crash, two people were trapped inside the vehicle and had to be extricated.
Two children with critical, life-threatening injuries were taken to Dell Children's Medical Center. Three adults were transported to Dell Seton Medical Center, one with life-threatening injuries and the other two with potentially serious injuries.
Two adults were taken to St. David's Medical Center with minor injuries.
According to ATCEMS, one person refused to be transported.
Medics and members of the Austin Fire Department are on the scene.
There are no other details available. The crash remains under investigation.

Fatal Two-Vehicle Crash Statistics
The number of people killed or injured in car accidents in the United States has been steadily rising for some time now. The National Safety Council (NSC) estimates that over 38,000 Americans lost their lives in automobile accidents in 2010.
Car accidents are a leading cause of death and serious injury in Texas. In Texas, one person is killed, and another is injured in a car accident every hour and twenty-one minutes.
1.50 traffic accidents caused deaths per 100 million miles driven in Texas. An 18.94 percent increase over the previous year's figure of 1.26.
In Texas, the number of people killed and injured in car accidents is on the rise. In 2020, there were 3,623 deaths, an increase of 7.54 percent over the previous year.
14,000 Texans died or were severely injured in car accidents by 2020.
Travis County Car Accident Lawyer for Victims of Fatal Two-Vehicle Crash
Every year, car accidents injure or kill approximately 4.5 million people in the United States. Car accident victims' families may struggle to come to terms with the death of a loved one.
Legal advice from a knowledgeable attorney can be invaluable following a tragic accident. Accident victims should be aware of their legal rights and compensation options to avoid being taken advantage of by their insurers.
If you find yourself in a similar situation, a lawyer can assist you in pursuing monetary compensation.
Our Travis County car accident lawyers at Arash Law Texas have a proven track record of success in obtaining compensation for our clients. There is no case too big or too small for our legal team, and we are prepared to give our clients the best possible legal representation.
You should consult with an attorney as soon as possible to make sure that your legal rights are not compromised in any way. Call (888) 398-4017 for a free consultation with a legal team member or fill out our intake form to get started.