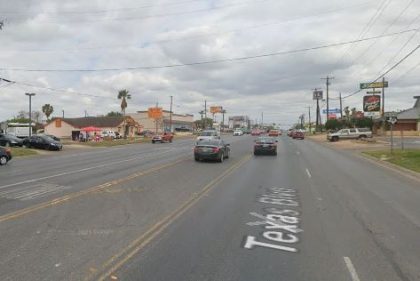 A man was taken to a McAllen hospital after an auto-pedestrian crash in Weslaco on Tuesday, March 1, 2022.
The pedestrian accident occurred on a Tuesday morning at the 1300 block of Texas Blvd.
According to Weslaco Fire Department Chief Antonio Lopez, crews arrived at the crash scene and discovered a man on the road.
He was taken to a hospital in McAllen for further examination.
According to Lopez, the vehicle's driver was not hurt.
There are no other details available.
The crash remains under investigation.

Pedestrian Accident Statistics
A pedestrian accident can be life-threatening or even fatal depending on the circumstances.
Accidents involving pedestrians frequently result in severe head injuries, including TBI, blood clots, and other types of bleeding in the brain.
Between 2007 and 2016, there was a 27% increase in the number of pedestrian deaths in the United States, while the number of other traffic-related deaths decreased by 14%.
In 2013, there were an additional 669 pedestrian deaths in Texas, bringing the total to 6,697, a 5% increase over 2012. Another 3,317.5 people were injured as a result of the explosion, bringing the total to 3,317.5.
Because they make up only 30 percent of Americans, five states are responsible for 43 percent of all US pedestrian deaths. The state of Texas is one of the five included in this group. Texas has the nation's 13th-highest pedestrian death rate of 0.93 deaths per 100,000 residents.
Hidalgo County Pedestrian Accident Lawyer for Injured Victims of Pedestrian Crash
It's critical that you protect your legal rights in the event of an accident in the street, sidewalk, or parking lot. You must take specific steps to ensure your rights are protected and that you receive compensation for your injuries.
Victims' families are entitled to compensation for their financial hardships, emotional anguish, and physical pain and suffering caused by the negligence of others. In the event that you've been involved in a car accident, a good car accident lawyer can assist you in filing a claim for damages
Arash Law Texas can help if you've been injured in a serious car-pedestrian accident. Your compensation claim could be in jeopardy if you sign anything without consulting us first. Car accident lawyers and wrongful death attorneys are just a few of the legal professionals available at Arash Law Texas.
Our Hidalgo County pedestrian accident lawyers at Arash Law Texas have decades of experience handling these types of cases. Our clients have received over $200 million in compensation. For your free consultation with one of our attorneys, call (888) 398-4017 or email us, and we'll get back to you right away.