The Austin-Travis County EMS responded to a collision in South Austin involving a bus and a pedestrian on Wednesday night, March 2, 2022.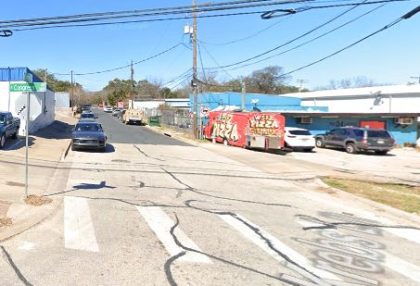 According to officials, the pedestrian accident occurred around 7:41 p.m. at South Congress Avenue and Krebs Lane.
According to ATCEMS, an unconscious adult was transported to St. David's South Austin Medical Center with serious, possibly life-threatening injuries.
According to the Austin Police Department, four passengers on the bus were all reported safe.
The crash on Wednesday, the second bus accident this week, was caused by one of Capital Metro's buses.
According to the video, the person was not using a pedestrian crosswalk when the incident occurred.
The incident response team from CapMetro arrived on the scene and is assisting APD and ATCEMS.
There are no other details available. The crash remains under investigation.

Pedestrian Accident Statistics
Pedestrian accidents can be life-threatening or even fatal, depending on the severity of the collision.
Traumatic brain injury, blood clots, and other types of brain bleeding are all common outcomes of pedestrian accidents.
While other types of traffic-related deaths decreased by 14% from 2007 to 2016, the number of pedestrian deaths rose by 27% during that time period in the United States.
In 2013, the number of pedestrians killed in traffic accidents in Texas rose by 5%, to 6,697. Three thousand three hundred seventeen more people were injured, bringing the total to 3,317.5.
Despite the fact that only 30 percent of the US population lives in these five states, they account for 43 percent of all pedestrian deaths in the country. One of these five states is Texas. Texas is the 13th deadliest state for pedestrians, with a death rate of 0.93 per 100,000 people.
Travis County Pedestrian Accident Lawyer for Injured Victims of Pedestrian Crash
In the event of an accident on the street, sidewalk, or in a parking lot, it is imperative that you protect your legal rights. For your rights to be protected and compensation to be received, you must take specific steps.
Relatives of victims of negligence are entitled to compensation for their hardships, emotional grief, and physical pain. A good car accident lawyer can help you file a claim for damages if you've been in a car accident.
If you've been injured in a serious car-pedestrian collision, Arash Law Texas can assist you. If you sign anything without consulting us first, your compensation claim could be in jeopardy. Arash Law Texas offers a wide range of legal services, including car accident attorneys and wrongful death attorneys.
Our Travis County pedestrian accident lawyers at Arash Law Texas have been representing victims of pedestrian accidents for many years. Compensation for our clients has totaled more than $200 million. Call (888) 398-4017 or email us to schedule a free consultation with one of our attorneys. We'll get back to you right away.