According to Live Oak police, a motorcyclist was killed in a fatal motorcycle accident on Interstate 35 on Thursday morning, March 3.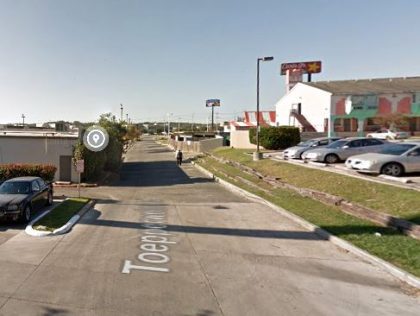 The fatal crash occurred around 7:00 a.m. on the highway's northbound lanes near Officers immediately responded to the scene after receiving reports of a collision.
According to witnesses, the male motorcyclist was traveling north on the highway and attempted to pass an 18-wheeler, according to Live Oak police.
At the same time, another vehicle merged into the motorcycle's lane. The vehicle then rear-ended the motorcycle, causing the rider to crash.
The motorcyclist was killed in the collision.
His full name and age have yet to be disclosed.
Speed was not a factor, according to the police. There were no other injuries reported.
The crash is still being investigated, and it's unclear whether anyone will face charges.
The crash forced the closure of I-35's northbound lanes for a few hours, but they have since reopened.

Fatal Motorcycle Accident Statistics
Texas safety officials are concerned about a 17 percent increase in motorcycle fatalities in 2020, despite the lower volume of traffic.
The death toll from motorcycle accidents in Texas has steadily risen over the past few years, reaching 482 in 2013. In Texas, motorcycles are responsible for only 12 percent of all traffic-related deaths.
According to the Texas Department of Public Safety, a total of 7,481 motorcycle accidents occurred in the state of Texas, resulting in 1,856 serious injuries and 482 fatalities.
Data from 2020 shows that there will have been 141 motorcycle-related traffic accidents in the Odessa District alone. At least 14 motorcyclists (drivers and passengers) died, and another 26 were seriously injured in these collisions.
Live Oak County Motorcycle Accident Lawyer for Victims of Fatal Motorcycle Crash
Motorcyclists are, in fact, entitled to ride on public roads. There are 25-30 times as many drivers who fail to yield the right of way that result in motorcycle accidents as there are other road users.
Before making any decisions regarding your case, you should consult a lawyer. A personal injury lawyer can help you get all of the compensation you are entitled to.
You'll need an attorney to file a claim. It is also possible that customers' insurance companies will contact them on their own to discuss their claims. Along with its personal injury attorneys, Arash Law also has a team of auto accident attorneys.
Our Live Oak County motorcycle accident lawyers at Arash Law Texas are dedicated to securing the best possible settlements for our clients. When families need us, we're here for them. To schedule a free consultation, call us at (888) 398-4017. Anyone who has been injured in a motorcycle accident should contact Arash Law immediately.