After leading authorities on a police chase during a human smuggling attempt, the Texas Department of Public Safety arrested a 16-year-old suspect on Friday, March 4, 2022.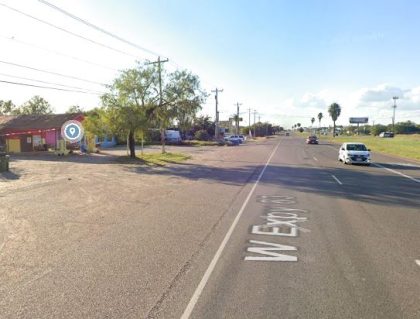 According to officials, a DPS trooper attempted to pull over a silver Chevy Malibu in Sullivan City at 2:00 p.m.
The driver refused to stop, leading to a chase through the La Joya neighborhood.
According to DPS, the driver of the vehicle ran a red light and collided with another vehicle, causing it to roll over.
However, the Malibu continued until the driver turned in front of a DPS Trooper, causing the Trooper to collide with a light pole.
The vehicle's driver then fled on foot but was apprehended by DPS Troopers. He is a 16-year-old boy, according to authorities.
The vehicle contained six people who were illegally present in the United States.
The 16-year-old suspect is accused of fleeing arrest, human smuggling, and failing to stop and render assistance.
The DPS Trooper and the driver of the rolled-over vehicle were taken to a local hospital by authorities. Both were eventually freed.

Hit-and-Run Accident Statistics
With more people on the roads, holiday travel may lead to more accidents.
The busiest time of year for DPS troopers was during the holidays.
Texas is the most dangerous state to drive in during the holidays, according to the website HelpAdvisor. Drunk driving and texting while behind the wheel are responsible for the deaths of Texans in car accidents between 2015 and 2020.
As a result of an increase in Texas, hit-and-run deaths are now the eighth-highest in the country. According to the Texas Department of Criminal Justice, the number of people killed in hit-and-run accidents rose by 30% between 2015 and 2016.
One out of every five pedestrian accidents in the United States is the result of a hit-and-run driver. Pedestrians are frequently the victims of hit-and-runs.
Tarrant County Hit-and-Run Accident Lawyer for Injured Victims of Hit-and-Run Crash
If a loved one is killed in a hit-and-run accident, the surviving family members will be devastated. Customers who aren't aware of the risks are easy prey for insurance companies. The services of a car accident lawyer can benefit you in a variety of ways.
Accident victims and their families should be compensated if a negligent driver causes them to leave the scene of the accident. Your best bet for recouping your losses is Arash Law Texas.
Attorneys who specialize in hit-and-run cases can make a huge difference in the final outcome of a case. This is a critical time for you to focus on both your physical and mental well-being. As far as the law will allow, Arash Law will fight for your legal rights.
Our Hidalgo County hit-and-run accident lawyers at Arash Law Texas are here to help if you or a loved one has been injured in a hit-and-run accident. For decades, we've served the legal needs of people involved in car accidents.
Arash Law Texas can assist you if you've been injured in an accident. We're here to help hit-and-run accident victims. Our mission is to accomplish just that. Please contact us at (888) 398-4017 to have a free consultation with one of our lawyers.