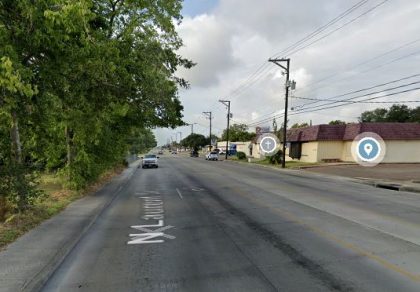 According to a family member, only minor injuries were reported, and most people were shaken and scared after a two-vehicle crash at the intersection of Laurent and Odem on Monday, March 7, 2022.
The collision occurred around 7:30 a.m. 1608 South Laurent Street and Odem.
A vehicle lost control on the rain-slicked road near the intersection of Laurent and Odem, striking another vehicle.
A white four-door vehicle reportedly struck a gold Lexus carrying two schoolchildren and an adult driver from behind.
There are no other details available.
The crash remains under investigation.

Two-Vehicle Crash Statistics
According to recent data, more car accidents occur in the United States than you might think. The National Highway Traffic Safety Association (NHTSA) estimates that a car accident occurs every 60 seconds or less. About 5.25 million Americans are hurt or killed in car accidents every year.
Largely as a result of its high proportion of registered drivers and public roads, Texas is the nation's most populous state. It doesn't really matter that the country's busiest highway system is located here. As a result, Texas sees a significant increase in the number of traffic accidents.
According to the Texas Department of Transportation (TxDOT), there are an estimated 3,500 deaths and 246,000 injuries in Texas car accidents each year.
Soft tissue injuries, abrasions, fractures, headaches, and migraines are all common after a car accident.
Victoria County Car Accident Lawyer for Victims of Two-Vehicle Collisions
Even if drivers don't realize it, they're putting themselves at risk every time they take the wheel. Car accidents can happen at any time and are impossible to foresee. You'll see drivers who aren't paying attention to the road on a daily basis in the United States.
Your losses may be compensated if you were injured in a car accident because of the negligence of another driver.
Car accident victims may face excruciating pain and months of unpaid wages as a result of their injuries. In the event of a personal injury, you will receive compensation for all of your financial needs.
Our Victoria County car accident lawyers at Arash Law Texas will fight to get you the compensation you are entitled to receive. If you've been in a car accident, please contact us right away so that we can help you. Personal injury lawyers are available at (888) 398-4017 for free consultations.