A young truck driver was killed after being struck and ejected from his vehicle in Northeast Texas on Wednesday night, March 9, 2022.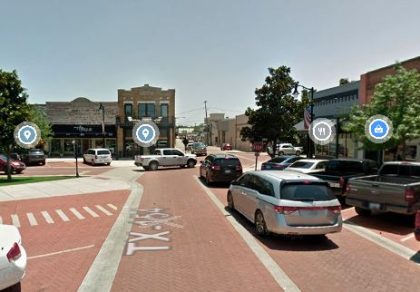 The crash occurred around 11:00 p.m. near Sulphur Springs.
According to news reports, 29-year-old Fadi K. was driving east on Interstate 30, seven miles east of Sulphur Springs, when they veered off the interstate and collided with a guardrail for unknown reasons.
After that, the rig rolled across the eastbound lanes and was hit by another tractor-trailer.
According to the press release, the driver of Vehicle 1 (the Freightliner) was ejected and died at the scene.
Lester B., the second truck driver, was treated and released at the scene.
As crews cleared the wreckage, multiple lanes of I-30 were shut down, but they have since reopened.

Fatal Two-Vehicle Crash Statistics
More and more Americans are being killed or injured in car accidents, and this trend is expected to continue. According to the National Safety Council, car accidents claimed the lives of more than 38,000 people in the United States in 2010.
In Texas, automobile accidents are the leading cause of death and severe injury. Every twenty-one minutes in Texas, a person is killed or injured in a car accident.
Every 100 million miles driven in Texas, a driver's life is lost in an accident. An 18.94 percent increase in 2020 to 1.26 has occurred.
There had been an increase in the number of people killed and injured in car accidents in Texas. From the previous year, the death toll rose by 7.54 percent in 2020.
According to the Texas Department of Public Safety, more than 14,000 Texans died or were injured in car accidents in 2020.
Hopkins County Car Accident Lawyer for Victims of Fatal Crash
Around 4.5 million Americans are injured or killed in car accidents every year. A car accident victim's family may find it difficult to grasp the magnitude of their loss.
After a tragic accident, the best way to learn about your legal options is to speak with an experienced lawyer. People who have been in car accidents need to understand what they have to do to avoid being taken advantage of by the insurance companies.
A car accident lawyer can help you get compensation if you find yourself in a similar situation.
Contact our Hopkins County car accident lawyers at Arash Law Texas if you or a loved one has been hurt in a car accident. Our legal team is well-versed in all areas of the law and ready to take on any case that comes their way.
Hiring an attorney as soon as possible helps to ensure that your legal rights are protected. Fill out our online intake form or give us a call at (888) 398-4017 to set up a free consultation with one of our attorneys.