According to police, a male passenger died due to a crash that was believed to be caused by alcohol on the west side early Sunday morning, March 13, 2022.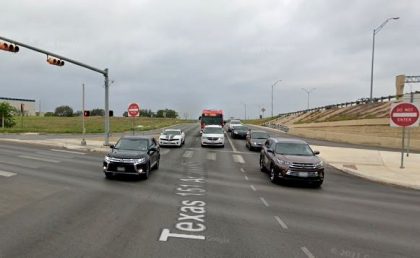 The fatal collision occurred just before 2:00 a.m. on Potranco Road and Highway 151.
A man driving a pickup truck tried to speed through a yellow light, according to the San Antonio Police Department and ended up t-boning another car.
The driver of that car is in stable condition in the hospital, but their passenger was killed in the crash.
The pickup truck driver was treated on the spot for his injuries.
According to SAPD, intoxication played a role in the accident.
According to officers, both the pickup and sedan drivers appeared to be intoxicated.
Both drivers are expected to face charges.
According to authorities, many witnesses were present at the scene and provided information to SAPD for their investigation.

Fatal DUI Accident Statistics
There's a chance that traffic accidents will spike during the holidays due to the increased volume.
Over the holidays, the Texas Department of Public Safety saw unprecedented accidents.
According to HelpAdvisor, Texas was the most dangerous state to drive through during the holiday season. Between 2015 and 2020, many Texans will die in car accidents caused by drunk driving or texting while driving.
Increased traffic in Texas has led to an increase in the number of fatal hit and run accidents. According to a report from the Texas Department of Criminal Justice, a 30% increase in hit-and-run deaths occurred in Texas between 2015 and 2016.
A hit-and-run driver is to blame for one out of every five pedestrian accidents in the United States. The majority of hit-and-run victims are innocent pedestrians.
Bexar County DUI Accident Lawyer for Crash Victims
Victims of hit-and-runs suffer a great deal of grief and loss. Those who aren't aware of the dangers they face may be preyed upon by the insurance industry. The assistance of a car accident lawyer can be useful in a number of ways.
Accident victims and their families should be reimbursed by the driver who fled the scene of the accident. Choosing Arash Law Texas is the best way to get compensation.
In a hit-and-run case, an experienced lawyer can make all the difference. Taking care of both your physical and mental health is essential at this point. Attorneys at Arash Law will vigorously defend your legal rights.
Our Bexar County DUI accident lawyers at Arash Law Texas are prepared to aggressively defend your rights. We've always made it clear to clients who've been hurt in car accidents that they can turn to us for help. If you've been injured in an accident and need assistance, please contact us. People who were hit and run victims are our primary concern. Please dial (888) 398-4017 for a free consultation with one of our attorneys.