One person died, and another is in critical condition after a woman driving under the influence collided with a man driving in the wrong lane on Sunday, March 13.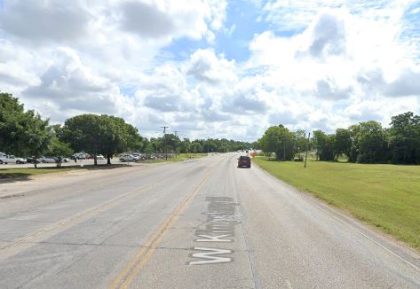 The fatal crash occurred around 3:10 a.m. in the 1200 block of W. Kingsbury, just east of San Antonio.
A Jeep Liberty was driving westbound in an eastbound lane when it collided with a Mitsubishi Outlander, according to police.
Officials say the Jeep's driver was a 52-year-old woman from New Braunfels who admitted to drinking several alcoholic beverages before getting behind the wheel.
According to reports, the driver of the Mitsubishi Outlander, a 22-year-old San Antonio man, was airlifted to a Kyle hospital and is in critical condition.
Air-life had to transport a woman sitting in the passenger seat of the Mitsubishi Outlander to a hospital in San Antonio, where she later died from her injuries.
The crash remains under investigation.

Fatal DUI Accident Statistics
It is only necessary to abstain from driving after consuming alcohol in order to avoid tragic outcomes. Several innocent people have been killed due to this issue, and it isn't just those who have been drinking before driving that are being affected.
In Texas, at least one person is killed by a drunk driver every nine hours and six minutes. Last year, drunk driving claimed the lives of 963 Texans and injured 2,114 others.
In the United States, drunk-driving accidents are not unheard of. In 2016, 28% of traffic-related deaths in the United States resulted from drunk driving.
According to the Texas Department of Transportation, at least 900 people die each year in Texas car accidents caused by drunk drivers.
Guadalupe County DUI Accident Lawyer for Victims
Drunk driving can cause lasting physical, emotional, and financial harm. Having a DWI conviction is both dangerous and expensive, and time-consuming. Car accident lawyers are needed in these situations.
A lawsuit against the drunk driver's insurance company is your only recourse if they refuse to pay. The at-fault driver's insurance policy may or may not cover your medical bills and other expenses.
While the investigation is ongoing, the family of the deceased can file a wrongful death lawsuit. Compensation claims can include funeral expenses, lost wages, companionship loss, and the mental anguish of the victim's loved ones. Arash Law Texas is here to protect your legal interests.
Our Guadalupe County car accident lawyers at Arash Law Texas are ready to fight for you. Please do not hesitate to contact us if you have any questions or concerns. It is safe to say that Arash Law is the best choice for your legal needs. If you'd like to speak with one of our experienced lawyers, call us at (888) 398-4017 for a free consultation.