According to police, an unidentified 50-year-old woman died in a fatal car accident in southwest Houston on Sunday night, March 13, 2022.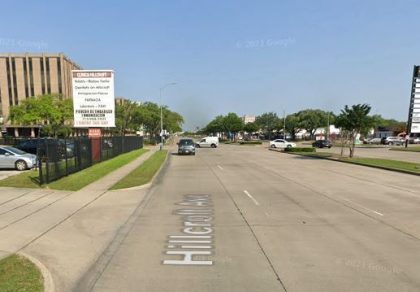 The fatal crash occurred around 7:30 p.m. on the 6400 block of Hillcroft.
Investigators say a Toyota Camry was crossing the intersection on the 6400 block of Hillcroft when it collided with a Ford Explorer.
According to police, the Camry driver was taken to the hospital, while the 50-year-old woman in the passenger seat died at the scene.
The Explorer's driver was also taken to the hospital.
The Houston Police Department's Sgt. Clark stated that they are gathering surveillance from nearby businesses for evidence.
There are no other details available.
The crash remains under investigation.

Fatal Two-Vehicle Crash Statistics
The number of people killed or injured in car accidents in the United States has been steadily rising over the past few years. According to the National Safety Council, more than 38,000 people were killed in car accidents in the United States in 2010.
Auto accidents are responsible for many deaths and serious injuries in Texas. In Texas, one person is killed every twenty-one minutes, and another is injured in a car accident.
A Texas driver dies in an accident every 100 million miles driven. In 2020, the number 1.26 increased by 18.94 percent.
People were dying and being injured more frequently in Texas car accidents. In 2020, the overall death toll was 7.54 percent higher than in 2019.
More than 14,000 Texans died or were injured in car accidents in 2020.
Harris County Car Accident Lawyer for Fatal Crash Victims
Accidents that result in injuries or death affect an estimated 4.5 million Americans each year. Car accident victims' loved ones may have a hard time comprehending what they've lost.
The best way to learn about your legal options following a tragic accident is to speak with an experienced lawyer. People who have been in car accidents need to understand what they have to do in order to avoid being taken advantage of by the insurance companies.
A car accident lawyer can help you get compensation if you find yourself in a similar situation.
Contact our Harris County car accident lawyers at Arash Law Texas if you or a loved one has been injured in a car accident. Our lawyers are ready to take on any case that comes their way in a court of law.
As soon as you can, hire an attorney to protect your legal rights. Fill out our online intake form or give us a call at (888) 398-4017 to set up a free consultation with one of our attorneys.