According to Kyle Police, a woman was arrested after a fatal hit-and-run accident involving a bicyclist occurred late on March 13, Sunday.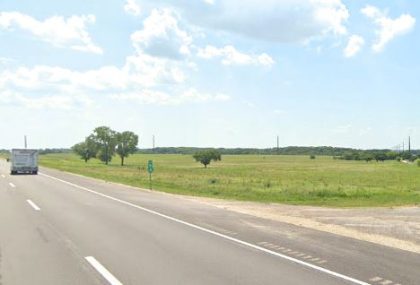 The collision occurred shortly after 10:00 p.m. on the southbound Interstate 35 access road near Martinez Loop, according to police.
The bicyclist, Bret S., a 26-year-old Giddings man, died of his injuries at the Ascension Seton Hays emergency room.
A witness reported the suspect's vehicle to police, and one witness followed it until it came to a halt. Elizabeth M., 35, was identified as the suspect.
Mitchell returned to the scene on foot, confessing to the crash and fleeing.
Officers discovered Mitchell's vehicle, which was heavily damaged in the front end, hood, windshield, and roof.
Mitchell was arrested in Hays County for a fatal accident as well as unrelated charges.
She is being held at the Hays County Jail.

Fatal Hit-and-Run Accident Statistics
Because of the increased volume of traffic, holiday-related accidents may be more common.
Over the holidays, the Department of Public Safety (DPS) saw an all-time high in the number of accidents.
According to HelpAdvisor, Texas was the most dangerous state to drive through during the holiday season. Car accidents caused by drunk driving or texting while driving are expected to claim the lives of many Texans between the years 2015 and 2020.
A rise in the number of fatalities resulting from hit-and-run accidents in Texas has pushed the state up to the 8th highest national ranking. According to data from the Texas Department of Criminal Justice, hit-and-run deaths in Texas rose by 30 percent between 2015 and 2016.
A hit-and-run driver is responsible for one out of every five pedestrian accidents in the United States. Most hit-and-run accidents involve pedestrians.
Hit-and-Run Accident Lawyer for Victims in Hays County
Families devastated by hit-and-run accidents will be heartbroken. Uninformed consumers are easy prey for the insurance industry. Having a car accident lawyer on your side can help in a variety of ways.
Accident victims and their families are entitled to compensation from the driver who fled the scene. In order to get compensated, you should go with Arash Law Texas.
In a hit-and-run case, having an experienced attorney on your side can make all the difference. Taking care of both your physical and mental health is essential at this point. Arash Law's attorneys will fight to the fullest extent of the law for your legal rights.
At Arash Law Texas, our Webb County DUI accident lawyers are ready to defend your rights aggressively. We've always made it clear to clients who've been hurt in car accidents that they can turn to us for help.
If you've been injured in an accident and need assistance, don't hesitate to get in touch with us. Our primary concern is for those who have been injured or killed due to a hit-and-run. Our attorneys can be reached by dialing (888) 398-4017. Consultations with our lawyers are free.