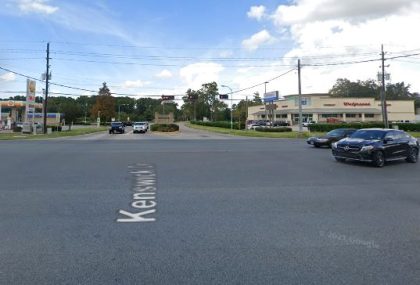 According to authorities, a driver is accused of street racing and driving while intoxicated in a crash that left him and two others hospitalized in Harris County early Tuesday morning, March 15.
The two-vehicle collision occurred around 2:50 a.m. near FM 1960 and Kenswick Drive. According to the Harris County Pct. 4 Constable's Office, the suspect, his passenger, and the driver of a Cadillac that was not involved in the race were injured in the crash.
According to authorities, the second suspect vehicle involved in the race was no longer on the scene.
According to the constable's office, the at-fault driver will be charged with driving while intoxicated, racing on a highway with serious bodily injury, and racing on a highway with bodily injury.

DUI Accident Statistics
Avoiding driving after drinking is a lifesaving decision. It's not just a problem for those who do it, but it can also cause harm to those around them.
Every nine hours and six minutes in Texas, a person is killed in a car accident caused by a drunk driver. Last year, drunk driving resulted in the deaths of 963 people and the injuries of 2,114 others in Texas.
Unfortunately, drunk driving accidents do happen in the United States. In 2016, 28 percent of all traffic deaths in the United States were the result of drunk driving.
According to the Texas Department of Transportation, at least 900 people are killed each year in Texas car accidents as a result of drunk driving.
Harris County DUI Accident Lawyer for Crash Victims
When you drink and drive, you put your health, emotions, and finances in jeopardy. Dealing with the ramifications of a DWI conviction can be time-consuming and expensive. A knowledgeable and trustworthy car accident lawyer may be necessary in these cases.
You'll have no choice but to file a claim against the insurance company of a drunk driver. All of your medical bills and other expenses should be covered by the at-fault driver's insurance.
Families of the deceased may file a personal injury lawsuit while the case is under investigation. Financial losses, medical costs, and emotional distress can be compensated for victims' families. Your rights are our top priority at Arash Law Texas.
Our Harris County DUI accident lawyers at Arash Law Texas are ready to fight for the compensation you are entitled to. Do not be afraid to contact us if you have any concerns or questions. You can rely on Arash Law to provide you with the best possible service. Call (888) 398-4017 to speak with one of our knowledgeable attorneys for a free consultation.