An 81-year-old man was charged with murder after police said he intentionally hit a 67-year-old man with his truck on Houston's eastside on Wednesday, March 16, 2022.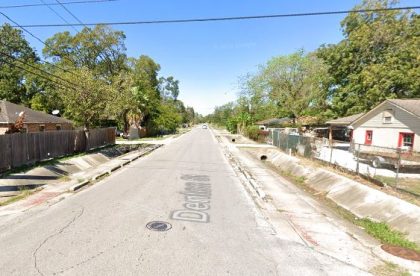 Officers responded to a crash in the 8800 block of Denton Street around 9:10 a.m., according to the Houston Police Department.
According to investigators, the 67-year-old victim was struck by a red Ford F-150 pickup truck, which then crashed into a concrete ditch.
The victim was taken to Ben Taub General Hospital, where he was pronounced dead later.
The driver of the F-150, 81-year-old Arthur B., remained at the scene after the crash, according to police.
Investigators determined that Bolar intentionally struck the victim with his truck after speaking with witnesses and reviewing evidence.
Investigators questioned Bolar before being charged with his role in the incident, according to HPD.
The motive for the crash and the relationship between the suspect and the victim were unknown to the police.

Fatal Pedestrian Accident Statistics
Over the year, the NHTSA recorded a total of 5,900 pedestrian fatalities in the United States. The death toll from pedestrian accidents in Texas is the highest in the country.
In 2013, pedestrian accidents resulted in 1,211 serious injuries and 731 deaths. Failure to yield the right of way by motorists and pedestrians in Texas is a common cause of automobile accidents.
There was a 10% increase in the number of pedestrian fatalities in Texas between 2017 and 2016. Pedestrian accidents claimed the lives of more than 6,000 people in Texas in 2013.
In many cases, pedestrians die or are seriously injured because drivers fail to yield the right of way to those who are illegally crossing the street. Depression and alcoholism are often linked.
Harris County Pedestrian Accident Lawyer for Victims
Poor safety measures result in the deaths of an alarming number of pedestrians each year. Obtaining legal representation for the grieving family of a pedestrian killed in an accident is critical.
As a result of someone else's negligence, a person's family should be compensated for the financial harm, emotional distress, and physical discomfort they have suffered. Hiring an experienced car accident lawyer is your best bet to secure the monetary compensation you are entitled to.
Hiring an attorney is essential following a car accident. Insurers are more likely to settle a claim fairly if a lawyer is present.
Our Harris County pedestrian accident lawyers at Arash Law Texas are here to help. Our firm has successfully litigated on behalf of our clients and their loved ones for many years. Please call (888) 398-4017 if you'd like to speak with one of our knowledgeable attorneys.