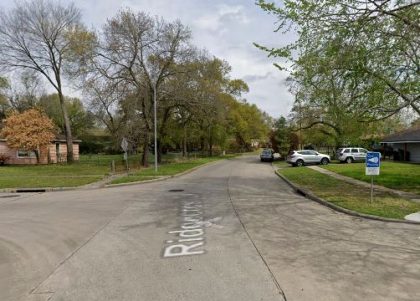 According to police, a man was killed after being struck by a vehicle in northwest Houston on Wednesday, March 16, 2022.
The crash occurred on a Wednesday evening at 1818 Ridgecrest Drive near Long Point, according to Houston Police Department officials.
According to police, the driver fled the scene.
The pedestrian was taken to a nearby hospital and was pronounced dead later.
The identity of the pedestrian has not yet been disclosed.
There are no other details available.
The crash remains under investigation.

Fatal Hit-and-Run Statistics
Holiday-related accidents may be more common because of the increased traffic volume.
The Department of Public Safety (DPS) saw a record number of accidents during the holiday season.
Texas was the most dangerous state to drive through during the holidays, according to HelpAdvisor. Many people in Texas have died between 2015 and 2020 due to drunk driving or texting while driving.
As a result of an increase in fatalities caused by hit-and-run accidents in Texas, the state has risen to 8th place in the US. The Texas Department of Criminal Justice reports that the number of people killed in hit-and-run accidents increased by 30% between 2015 and 2016.
On average in the United States, a hit-and-run driver is to blame for one in every five pedestrian accidents. Pedestrians are the victims of hit-and-runs the majority of the time.
Harris County Hit-and-Run Accident Lawyer for Victims
Families who have lost a loved one in a hit-and-run will be devastated. For the insurance industry, uninformed customers make for easy prey. Being represented by a car accident lawyer can be beneficial in numerous ways.
The driver who fled the scene of an accident is responsible for compensating the victims and their families. You should contact Arash Law Texas if you want compensation.
Experienced legal representation is critical in a hit-and-run case. Your physical and mental well-being are critical at this point. Arash Law's attorneys will go to great lengths for your legal rights.
Our Harris County hit-and-run accident lawyers at Arash Law Texas will ensure you receive the compensation you are owed and win your case. Clients who've been injured in car accidents know they can rely on us for assistance.
Don't hesitate to contact us if you've been hurt in an accident and need help. Victims injured or killed in a hit-and-run are our primary concern. If you need to speak with one of our lawyers, please call (888) 398-4017 for assistance. Our lawyers offer free consultations.