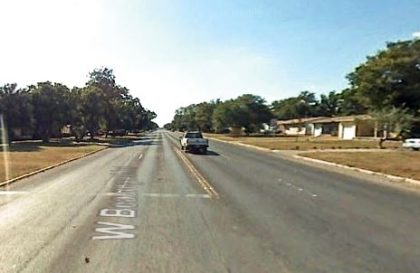 San Angelo Police responded to a two-vehicle collision near South Campus Street Wednesday afternoon, March 16, 2022.
The crash occurred on a Wednesday afternoon in the 2600 Block of W Beauregard Avenue near South Campus Street.
A gray Ford F-150 was traveling northbound on South Campus Street when it ran a stop sign and collided with a white GMC Yukon traveling westbound on West Beauregard, according to police.
Each vehicle had one passenger who was taken to the hospital with non-incapacitating injuries.
According to officers on the scene, the driver of the Ford F-150 will be cited for failing to stop at a stop sign.

Two-Vehicle Crash Statistics
There are far more car accidents in the United States than you might expect. NHTSA estimates that a car accident occurs every 60 seconds or less. NHTSA (NHTSA). An estimated 5.25 million people are injured or killed in car accidents each year in the United States of America.
Largely as a result of its high proportion of registered drivers and public roads, Texas is the nation's most populous state. It doesn't really matter that the country's busiest highway system is located here. A large number of car accidents occur in Texas each year because of this.
According to the Texas Department of Transportation (TxDOT), there are an estimated 3,500 deaths and 246,000 injuries in Texas car accidents each year, according to the Texas Department of Transportation (TxDOT).
Injuries to soft tissues, such as lacerations and fractured ribs and headaches and migraines, are common after a car accident.
Tom Green County Car Accident Lawyer for Traffic Collision Victims
Even if they aren't aware of it, all drivers put themselves and others in danger every time they get behind the wheel. A car accident can happen at any time, and it's impossible to predict when it will. Drivers who aren't paying attention to the road are all too common in the United States.
Your losses may be compensated if you were injured in a car accident because of another driver's negligence.
Those seriously injured in car accidents may face medical bills, excruciating pain, and months of unpaid wages. Personal injury compensation will take care of all of your financial responsibilities, including medical bills and property damage.
Our Tom Green County car accident lawyers at Arash Law Texas will fight to get you the compensation you need and deserve for your injuries and losses. If you've been in a car accident, please contact us immediately so that we can assist you. A personal injury lawyer can be reached at (888) 398-4017 for a no-obligation meeting.