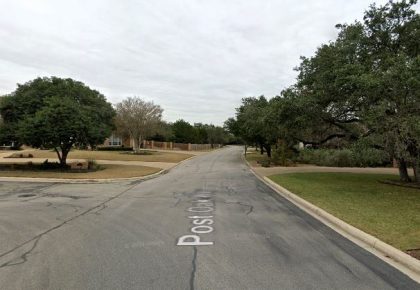 According to the San Antonio Police Department, one man died while riding his bicycle on the northeast side after being struck by a vehicle Thursday evening, March 17, 2022.
The incident occurred around 7:00 p.m. on the 1900 block of N.E. Loop 410 near Post Oak Road.
When the vehicle struck the bicyclist, he was riding on a bike path and had missed a stop sign, according to police.
The bicyclist was pronounced dead at the scene. The identity of the victim has not yet been disclosed.
There are no other details available. The crash remains under investigation.

Fatal Bicycle Accident Statistics
The average person in Texas has no idea how common bicycle accidents are. A total of 9,769 people were injured, and 362 people lost their lives as a result of bicycle accidents in Texas between 2010 and 2016.
Sixty-six bicyclists were killed this year in Texas as a result of being hit by a car while riding their bikes.
It's even more shocking in Harris County, Texas. A total of 20 county-wide fatalities were caused by cyclists in 2019. 30.3 percent of the state's cyclist deaths occurred in Harris County, which includes Houston.
The best intentions of cyclists aren't enough to keep them safe. To ensure that their legal rights are safeguarded after being involved in an accident with a reckless or negligent driver, cyclists who have been injured must take specific action steps. You should immediately contact an attorney if you've been hit by a car while riding your bike.
Bicycle Accident Lawyer for Victims in Bexar County
Bicyclists in Texas who are involved in a collision with a negligent driver may have few legal options. You are responsible for all of your accident costs if you have at-fault insurance in Texas.
Many bicycle accident claims are difficult to litigate because of the complexities of the cases. It's not uncommon for the person who hit you to deny any wrongdoing or liability. They have no idea that you could be held liable for what they do. If their insurance company sides with the plaintiffs' attorney, things will get even more difficult for them. An insurance company's primary goal is to pay you the smallest amount of money they can afford.
Arash Law can help if you've been hurt in a bicycle accident. The Texas legal system is familiar to us because of our extensive knowledge of it. We know where to look for evidence to support your claim, from traffic camera footage to witness interviews to consulting with accident reconstruction experts.
Our Bexar County bicycle accident lawyers at Arash Law Texas are ready to fight for you. To learn more about how we can help, please contact us at (888) 398-4017.