According to San Antonio police, a bicyclist was killed when he was struck by a car that was possibly speeding on Tuesday, March 22, 2022.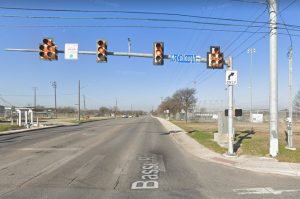 The collision occurred shortly after 10:00 p.m. on Basse Road, just east of McCullough.
According to officers on the scene, the 35-year-old woman driving the car appeared to be speeding just before she lost control and swerved.
The car collided with the cyclist and rolled over, killing him.
According to police, the woman was also driving with a baby in the car.
Both of them were taken to the hospital with injuries.
Police are still investigating the crash, and it is unclear whether the driver will face charges.
The bicyclist's name had not been released as of early Wednesday morning.

Fatal Bicycle Accident Statistics
The average person in Texas has no idea just how common bicycle accidents are. At least 9,769 people were injured in 16,807 bicycle accidents in Texas between 2010 and 2016.
Sixty-six bicyclists were killed this year in Texas as a result of being hit by a car while riding their bikes.
Astonishingly high rates have been reported for Harris County, Texas. In 2019, there were 20 fatalities involving bicycles in the county. Thirty-three percent of all deaths involving cyclists in the state occur in Harris County, which includes Houston.
The best intentions of cyclists aren't enough to keep them safe. Steps must be taken by cyclists who negligent drivers have injured in order to protect their legal rights. So, if your bike is hit by a car, you should get in touch with an attorney right away.
Bexar County Bicycle Accident Lawyer for Victims of Crash
If the driver was careless and you were injured in a bicycle accident in Texas, your legal options may appear straightforward. In Texas, if you're hit by someone else, they're considered to be at fault and must cover all of your accident-related expenses.
Due to the complexities of these situations, many bicycle accident claims are difficult to resolve. It's not uncommon for the person who hit you to deny any wrongdoing. They have no idea that you could be held liable for what they do. If their insurance company sides with the plaintiffs' attorney, things will get even more difficult for them. A cycling-related injury can be extremely serious, and insurance companies are only interested in paying you as little as possible.
If you've been injured while riding your bicycle, contact Arash Law immediately. We are well-versed in the workings of the Texas legal system due to our extensive knowledge of it. Evidence for your claim can come from various sources, including traffic camera footage and witness interviews, and consultations with accident reconstruction experts.
You can count on our Bexar County bicycle accident lawyers at Arash Law Texas to fight for your rights after a bicycle accident. One of our attorneys is available for a free consultation at (888) 398-4017.