A two-vehicle crash has claimed the lives of two people identified as 46-year-old Brendon T. and 54-year-old Nelda S. in Angelina County on Thursday, March 24.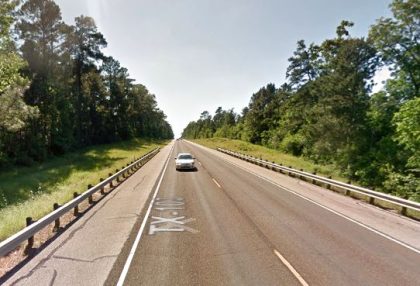 According to the Texas Department of Public Safety (DPS), troopers responded to a crash around 3:35 p.m. on SH 103 around 3:35 p.m.
According to the preliminary investigation, Tarver of Lufkin was driving an SUV eastbound on SH 103.
According to witnesses, a school bus was stopped in the right lane ahead of the SUV with its lights turned on and a stop sign out.
A vehicle was also stopped in the left lane for the school bus, which was required.
According to DPS, the SUV swerved to the left to avoid colliding with the school bus, crossed into oncoming traffic, and collided head-on with a car driven by Standley of Lufkin.
Tarver and Standley were pronounced dead at the scene.
The crash remains under investigation.

Fatal Two-Vehicle Crash Statistics
Traffic fatalities and injuries have been on the rise in the United States for some time. According to the National Safety Council, over 38,000 people died in car accidents in 2010.
Auto accidents are responsible for a large number of deaths and serious injuries in Texas. Every twenty-one minutes, a person dies or is injured in a car accident in Texas.
In Texas, a driver is killed every 100 million miles driven in an accident. In 2020, 1.26 percent of the population will have grown by 18.94 percent.
In Texas, the number of people killed or injured in car accidents has risen. The overall death toll increased by 7.54 percent in 2020 compared to 2019.
According to the Texas Department of Public Safety, more than 14,000 Texans died or were injured in car accidents in 2020.
Angelina County Car Accident Lawyer for Victims
Around 4.5 million Americans are injured or killed every year in car accidents. If you've recently lost a family member or friend in a car accident, you may be struggling to comprehend just how tragic it is.
After a tragic accident, the best way to learn about your legal options is to speak with an experienced attorney. Victims of car accidents should be aware of their legal rights and compensation options in order to avoid being exploited by their insurers.
If you find yourself in a similar situation, a car accident lawyer can assist you in obtaining compensation.
Contact our Angelina County car accident lawyers at Arash Law Texas for a free consultation if you or a loved one has been injured in a car accident. There is no case too big or too small for our lawyers.
To protect your legal rights, you should contact an attorney as soon as possible. You can also call us at (888) 398-4017 or fill out our online intake form for a free consultation.