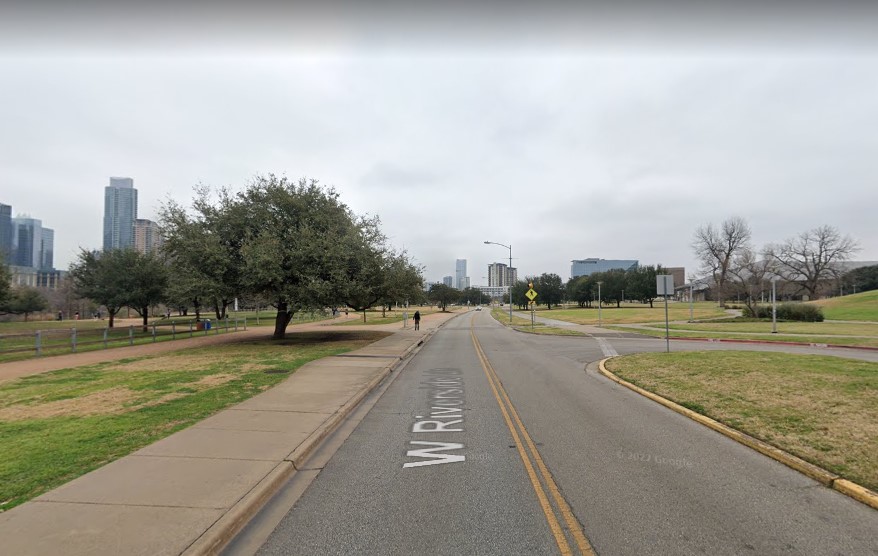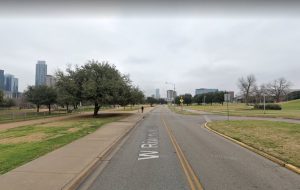 The Austin Police Department is investigating an accident involving a bicyclist struck by a hit-and-run vehicle in South Austin on Wednesday, March 30, 2022.
APD said it received the first 911 call about the crash around 8:25 p.m. on the 700 block of W. Riverside Drive.
A bystander captured video of a cyclist riding in front of the Long Center for the Performing Arts when a white car, which appeared to be merging into the outside lane, hit him and sped away.
The cyclist, Nick G., was seen rolling over from the impact at the 13-second mark of the video before getting up and making his way to the grassy area of the sidewalk in shock.
APD said the investigation is still ongoing.
If you recognize the vehicle or have any information regarding this incident, contact Crime Stoppers at 512-472-TIPS (8477).

Bicycle Accident Statistics
Bicycle accidents in Texas happen far more often than many people might realize. There were 16,807 bicycle accidents in Texas between 2010 and 2016, resulting in 9,769 injuries, 5,646 potential injuries, and 362 deaths.
In 2019, 66 bicyclists were killed in Texas when they were struck by vehicles.
Despite the best intentions of many cyclists, accidents continue to occur. When they do, injured bicyclists need to take certain steps to ensure negligent drivers do not violate their rights. As a result, you must contact an attorney immediately if you've been hit by a car while riding your bike.
Bicycle Accident Lawyers for Travis County
If a driver's negligence resulted in a bicycle accident that injured you or a loved one in Texas, your legal options may appear straightforward. Under Texas' at-fault insurance system, the driver who hit you is responsible for your accident costs.
However, many bicycle accident claims turn out to be complicated legal cases. It's not uncommon for the driver who caused your accident to deny responsibility. They may even try to blame you for their behavior if they can find it in their hearts. It gets worse: their insurance company is likely to side with the plaintiffs' attorney. Injuries sustained by cyclists are often severe, and the insurance company is financially motivated to pay you as little money as possible, so this is why.
Arash Law has a long history of assisting cyclists who have been injured in accidents to secure the compensation they are entitled to. We have a thorough understanding of the legal system in Texas because of our extensive experience. In order to support your claim, we know where to look for evidence, whether it's reviewing traffic camera footage of the accident, interviewing witnesses, or consulting with experts in the field of accident reconstruction.
Our Travis County bicycle accident lawyers at Arash Law Texas are ready to take on your case and vigorously defend your rights. Contact our law firm at (888) 398-4017 to schedule a free case evaluation and learn more about how we can assist you.