According to the Texas Department of Public Safety (DPS), troopers are investigating a multi-vehicle fatality crash on State Highway 30 last month, April 2, 2022.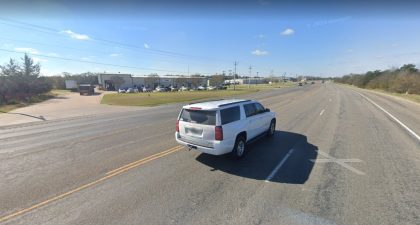 The fatal collision occurred at 9:20 p.m. on State Highway 30 just outside of College Station.
The passenger car, a 2018 Nissan, was heading west. Eastbound, a 2016 Jeep SUV and a 2020 Kia SUV were seen.
The Nissan attempted to pass an unidentified westbound vehicle by crossing into the eastbound lane, slamming into the Jeep.
The Nissan entered a side skid and was then struck by the Kia on the passenger side.
Marissa M., 21, of Bryan, was the driver of the Nissan and was pronounced dead at the crash scene by Brazos County Justice of the Peace Kenny Elliott. The Jeep's driver and passenger were both unharmed.
With non-incapacitating injuries, Kia's driver and three minor passengers were taken to CHI St. Joseph Health Regional Hospital.
This investigation is still underway.

Fatal Multiple-Vehicle Collision Accident Statistics
Anyone in Texas can be involved in a car accident at any time. In densely populated urban areas such as Dallas, Houston, and San Antonio, Texas, numerous fatal automobile accidents have occurred.
In terms of population and road length, Texas is the largest state in the world. It is home to some of the country's busiest highways. Over 3,500 people have been killed and 246,000 injured in traffic accidents in Texas. A fatal multi-vehicle collision occurred at this location.
A multi-vehicle accident occurs when three or more cars collide on the road. When one car collides with another, a chain reaction occurs, causing that vehicle to collide with the next.
Brazos County Car Accident Lawyers for Fatal Multi-Vehicle Collision
When a loved one dies in a fatal multi-vehicle accident, it's difficult to deal with the pain and anguish that comes with such a sudden loss. While the official investigation is underway, the victim's family may hire a lawyer to file a wrongful death claim.
Car accidents can be costly to repair. You shouldn't, on the other hand, be forced to foot the bill as a result of someone else's carelessness. Insurance companies, unfortunately, are notorious for undervaluing claims. Because of this, having an experienced lawyer would be beneficial.
Attorneys can cover medical bills, funeral costs, the victim's family's grief and suffering, money that a deceased person would have earned in their lifetime, and loss of companionship.
Our Brazos County car accident lawyers from Arash Law Texas have handled thousands of injury and wrongful death cases and have recovered millions of dollars for their clients. Our legal team has a wide range of experts, from personal injury attorneys to car accident lawyers.
For a free case evaluation, call (888) 398-4017, or fill out the form below to schedule a consultation with one of our experienced lawyers. We don't require any contracts or fees upfront, and we're ready to fight for you and your family. The insurance industry, despite its size and influence, is not on your side. Allow us to fight your battles for you.