The Houston Police are investigating a fatal hit-and-run crash that killed a pedestrian at 3600 North State Highway 6 on Thursday, April 14, 2022.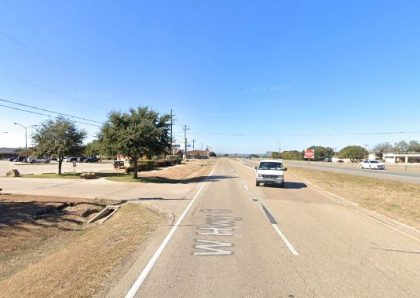 The fatal collision occurred at 8:55 p.m. on the northbound lanes of 3600 North State Highway 6.
The identity of the woman, 46, is pending verification by the Harris County Institute of Forensic Sciences.
The victim was walking in the northbound lanes at the above address when she was struck by a vehicle of unknown make or model, according to the police.
The driver failed to render medical assistance to the victim and drove away from the scene.
Paramedics from the Houston Fire Department arrived and pronounced the woman dead.
The woman was not homeless, according to police.
Anyone with information in this case or on the identity of the wanted driver is urged to contact the HPD Hit and Run Unit at 713-247-4072 or speak anonymously to Crime Stoppers at 713-222-TIPS.

Fatal Pedestrian Accident Statistics
According to the National Highway Traffic Safety Administration, there were 5,900 pedestrian deaths in the United States in 2016. In Texas, pedestrian fatalities account for nearly a fifth of all traffic fatalities.
In 2013, pedestrian accidents caused 1,211 serious injuries and 731 deaths. Reckless drivers and pedestrians who fail to yield the right-of-way cause many traffic accidents in Texas.
In Texas, there were 10% more pedestrian deaths in 2017 than there were in 2016. More than 6,000 people were killed in pedestrian accidents in Texas in 2013.
People crossing the street illegally, vehicles failing to yield the right of way, and distracted drivers are all common causes of pedestrian deaths and injuries. Alcoholism and depression frequently go hand in hand.
Pedestrian Accident Lawyers in Harris County
Each year, a large number of pedestrians are killed due to insufficient safety measures. If you want to pursue financial compensation after a pedestrian accident, you'll need experienced legal counsel on your side.
Families of those who have died as a result of someone else's negligence are entitled to compensation for their financial hardship, emotional anguish, and physical pain and suffering. Anyone involved in a car accident can seek compensation with the help of a skilled car accident attorney.
As a result, a knowledgeable attorney is absolutely required. If you have an attorney on your side, your insurance claim will be valued more fairly.
At Arash Law Texas, our Harris County pedestrian accident lawyers are always available to help. We have a long track record of successfully resolving claims and obtaining compensation for our clients and their families. Please call us right away at (888) 398-4017 to schedule a free consultation with one of our knowledgeable and trustworthy attorneys.